Demolition starts on Buzesti boulevard to make room for street extension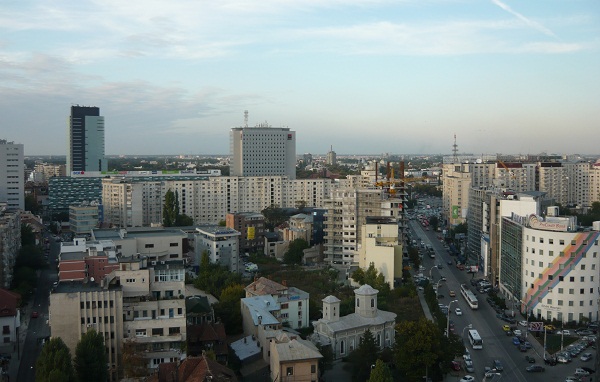 The Bucharest City Hall has started demolishing the old houses on the Buzesti boulevard in the capital city to expand the boulevard. The first houses – on the right side of the boulevard, coming from Victoriei Square to Vasile Parvan – were demolished on Thursday night and 87 houses in total will be knocked down to make room for the extension.
However, some home owners in the area have complaint the City Hall hasn't repaid them and NGOs have challenged in court the General Council decision which enabled the demolitions, saying several historic monuments would also be demolished in the process.  On the other hand, City Hall representatives say home owners have already received money for the damages caused and they will be able to access the funds when they will show the demolished house was not mortgaged and they don't owe any house taxes.
Works on the Buzesti boulevard will be phased, with the first stage planned from Buzesti to Vasile Parvan, the second, from Vasile Parvan to George Cosbuc market and the third, to Progresul railway station. The boulevard will have three lanes on each way. The extended boulevard should help alleviate the traffic in the Victoriei area, one of the main office areas in Bucharest, which is blocked by traffic jams during peak hours.  In picture, the Buzesti area of Bucharest, view from one of the office buildings in the area.
(Photo: Corina Saceanu/Romania-Insider.com)
Normal