French retailer introduces biodegradable bags in its Romania stores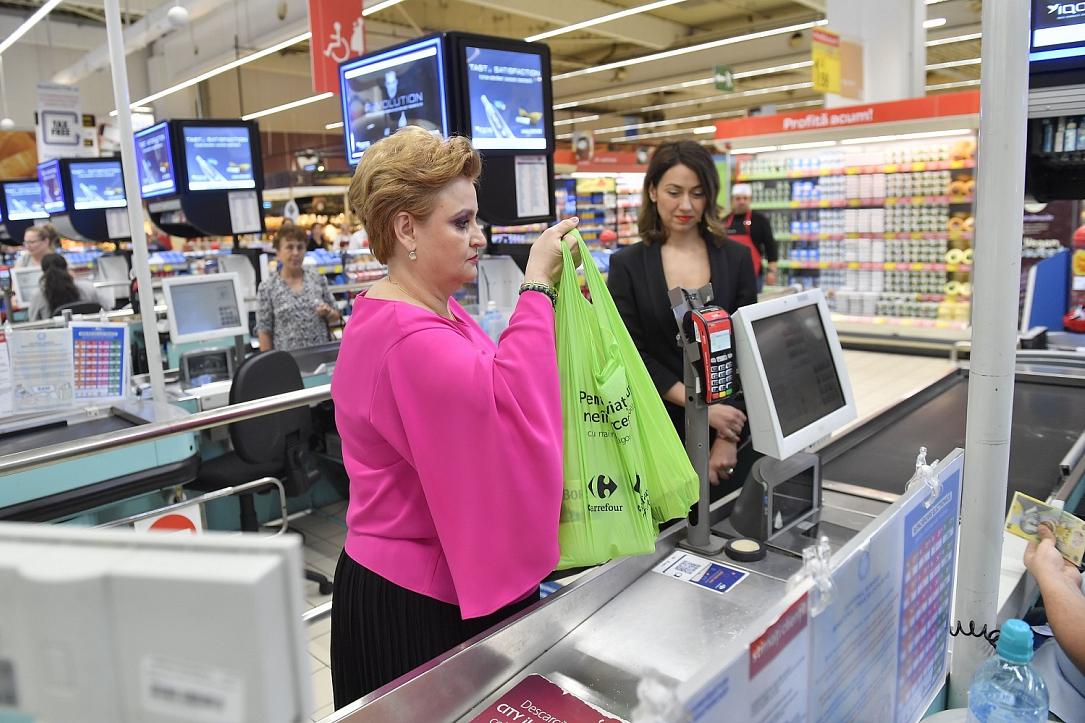 French retailer Carrefour has introduced, beginning this week, 100% biodegradable bags in its Bucharest hypermarkets. The bags will be available throughout its national network of stores by the end of the month.
The move comes as the introduction of thin and very thin plastic bags with a handle will be forbidden in the country starting July 1, 2018. The same bags can no longer be sold starting January 1, 2019.
The retailer's biodegradable bags are made out of corn starch and are printed with soy-based ink. The bags are fully compostable, according to the S0708 certification. They are available in two formats, of 5 kg and 7 kg.
The bags are produced in a partnership with the Romanian brand of 100% biodegradable packaging Biodeck. The brand was launched by Prodplast, a company controlled by Romanian investor Florin Pogonaru.
"Depending on the heat and humidity, the bags completely biodegrade in 3 to 6 months, under composting conditions," Adrian V. Georgescu, sales director with Prodplast, explained.
The Pogonaru family also developed the Veranda Mall in Bucharest, anchored by a Carrefour hypermarket. The mall was developed on the site of the former Prodplast plastics factory. It recently entered a EUR 10 million expansion process aimed at widening its entertainment offer.
Carrefour launches food delivery app in Romania
(Photo: Environment minister Gratiela Gavrilescu shops using the biodegradable bags. Photo source: Carrefour)
Normal