Romanian city votes symbolical union with Moldova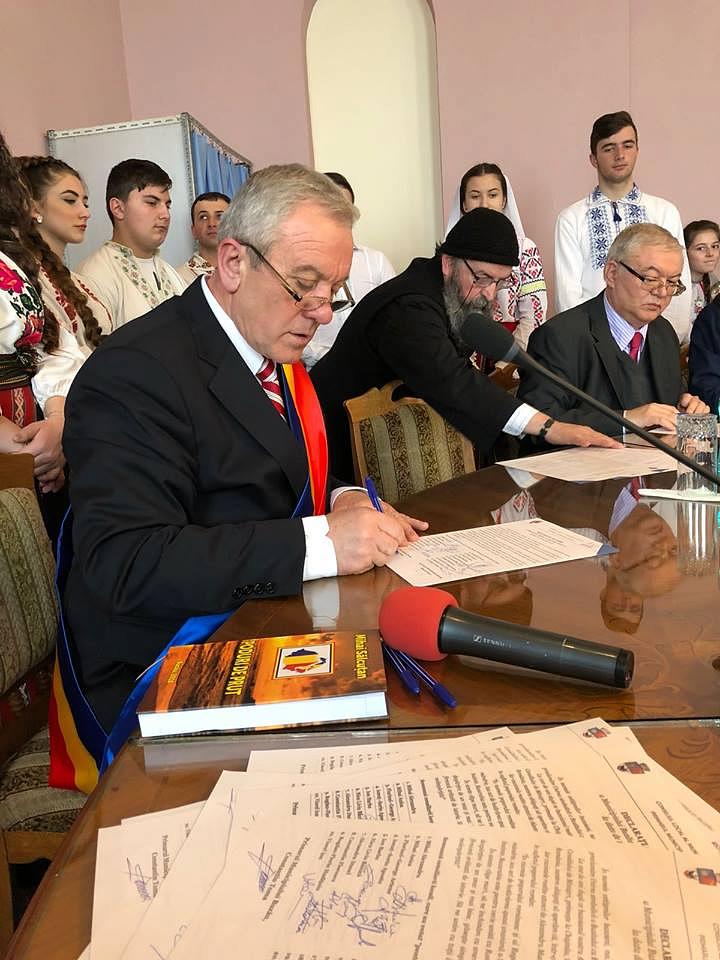 The Local Council of Buzau, a city in Eastern Romania, unanimously voted on Thursday, March 15, a political statement in favor of Romania's union with the Republic of Moldova. The initiative came from Buzau mayor Constantin Toma, who said this statement was symbolical and had no legal effects.
"In the year of Romania's Centennial, over 100 mayors in Moldova stated the union with Romania and it's a duty of honor to answer in a similar manner," Toma said, accoridng to local Digi24.
He added that Romania's union with Bessarabia 100 years ago was done by the country's elites with the support of the people in the former Romanian province and that he was confident that Moldova would unite with Romania again.
Bessarabia united with Romania on March 27, 1918. Romania lost the province in June 1940, when it was occupied by the Soviet Union's Red Army.
Romanian locality signs "union declaration" with neighboring Moldova
Republic of Moldova commune votes for union with Romania
editor@romania-insider.com
(photo source: Constantin Toma on Facebook)
Normal