Bucharest hosts fourth edition of Latin American Cultural Festival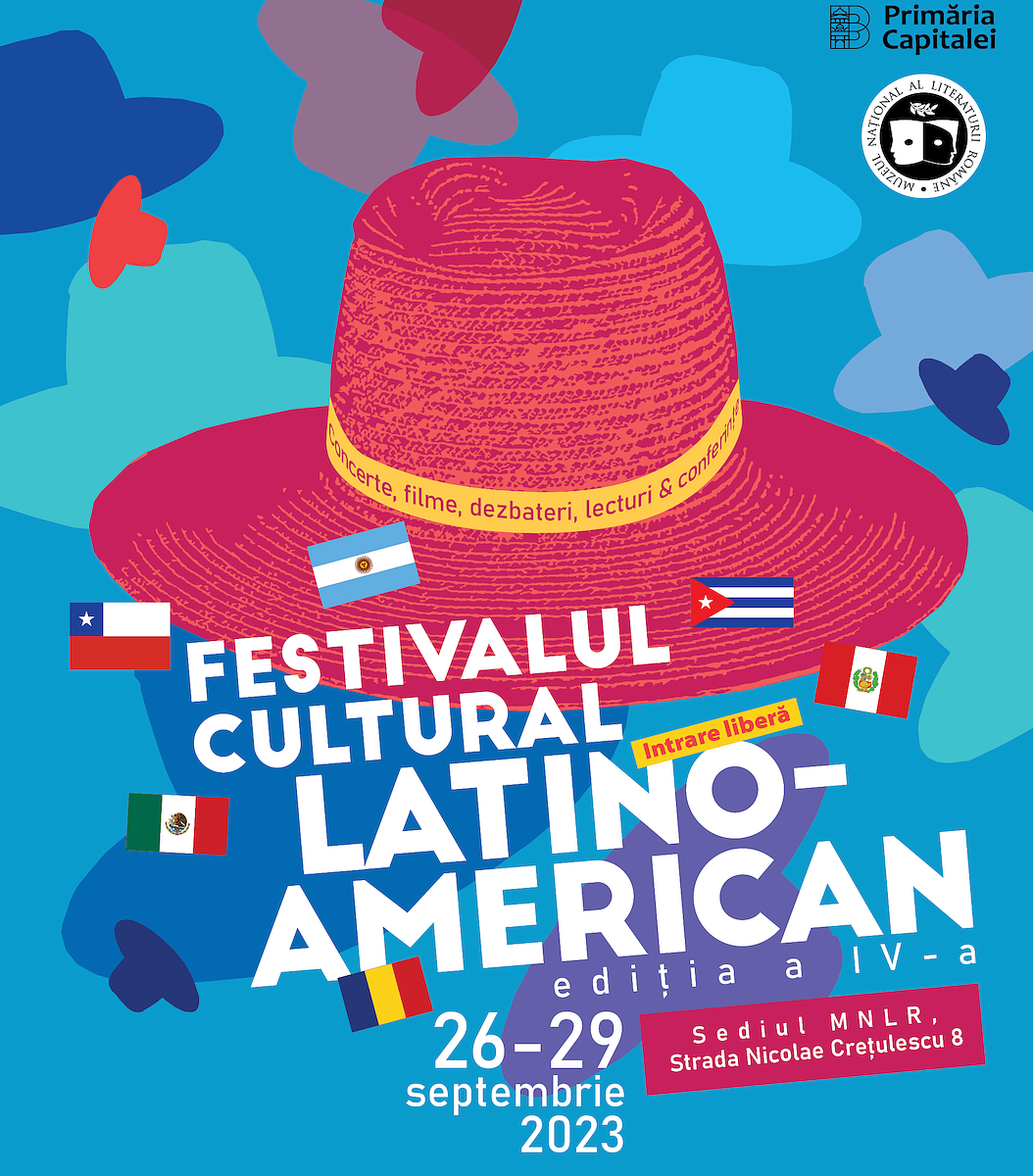 The fourth edition of the Latin American Cultural Festival will take place from September 26 to 29 at the National Museum of Romanian Literature in Bucharest. The event will host film screenings, concerts, and exhibitions, according to Agerpres.
The opening ceremony will take place on Tuesday at 6:00 PM in the Garden of the National Museum of Romanian Literature. The inaugural event will be attended by Ioan Cristescu, general director of MNLR, Déborah Leticia Ojeda Valedón (the Ambassador of Cuba to Romania), Maria Pía Busta-Díaz (the Ambassador of Chile to Romania), Felix Ricardo Americo Antonio Denegri Boza (the Ambassador of Peru to Romania), Javier Ignacio Santander (Counselor at the Embassy of Argentina in Romania), Alejandro Omar Vazquez Martinez (the Embassy of Mexico in Romania). 
During the festival, the organizers will celebrate with the Bucharest public on September 27 - World Tourism Day and September 30 - World Translator's Day.
Entry to the festival for the public is free of charge. 
(Photo source: Mnlr.ro)
Normal