Markus Zusak, Guzel Yakhina, Burhan Sonmez among guests of literature festival in Iași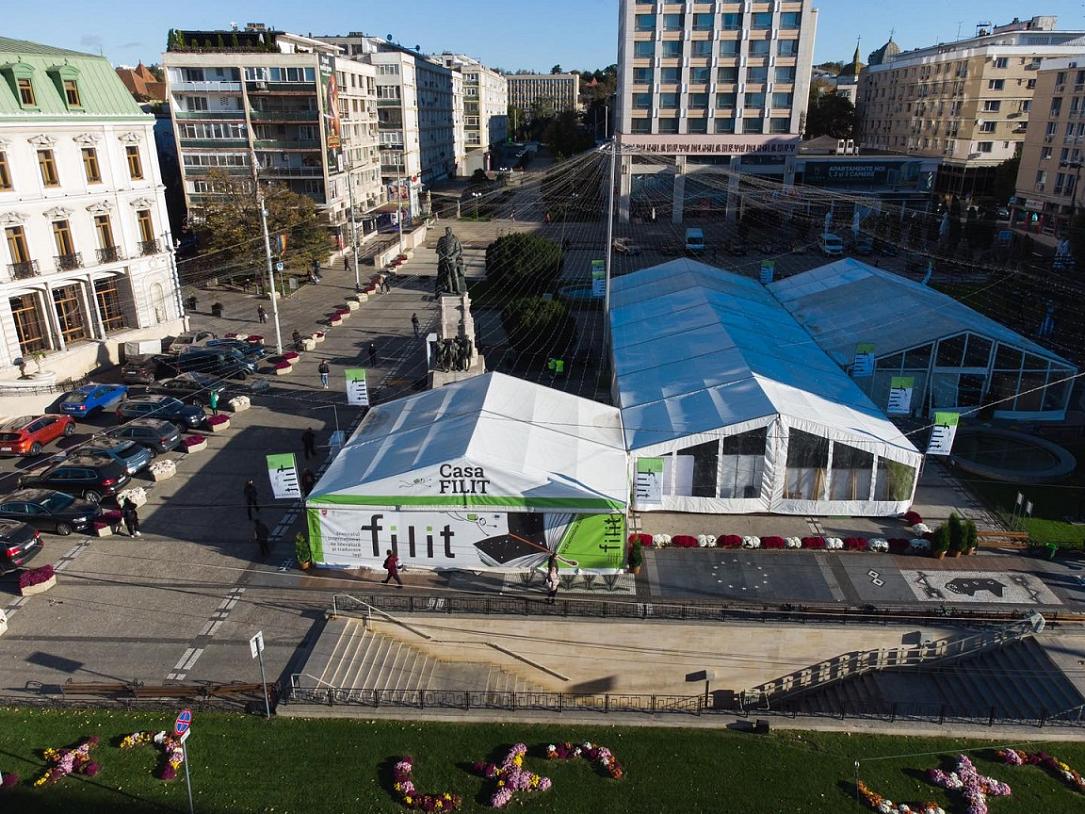 Australian writer Markus Zusak, known for the bestsellers The Book Thief and The Messenger, and Kazan-born author and screenwriter Guzel Yakhina, the author of Zuleikha and A Volga Tale, are among the guests of this year's Iași International Literature and Translation Festival.
The event, which takes place between October 18 and October 22, will bring guests from 25 countries to the city in northern Romania.
Also on the list of guests are Franco-Belgian playwright and novelist Eric-Emmanuel Schmitt and PEN International president Burhan Sönmez.
Giulia Caminito (Italy), Lidija Dimkovska (Northern Macedonia), Monika Fagerholm (Finland), Franzobel (Austria), Petra Hůlová (Czech Republic), Maylis de Kerangal (France), Ana Merino (Spain/US), Auður Ava Ólafsdóttir (Iceland), Karina Sainz Borgo (Venezuela/Spain), Ingo Schultze (Germany), and Morten Strøksnes (Norway) are among the authors that will be present at the event.
Romanian writer Mircea Cărtărescu, whose work has been translated into 25 languages, heads the list of local authors who will be present at the event. Other Romanian writers set to attend are Cristina Alexandrescu, Lilia Calancea, Magda Cârneci, Cristina Chira, Cristian Fulaș, Mihai Iovănel, Cosmin Leucuța, Cătălina Matei, Ștefania Mihalache, Artiom Oleacu, Radu Paraschivescu, Florin Partene, Alina Purcaru, Mihai Radu, Dan Sociu, Ioana Stăncescu, Bogdan-Alexandru Stănescu, Lucian Vasilescu and Augustina Visan.
Casa Copilăriei, one of the festival's venues, will host meetings with Lavinia Braniște, Cristina Centea, Laura Grünberg, Ana-Maria Sandu and Piotr Socha. At the same time, the public will be able to meet Anamaria Borlan, Teodora Matei, Monica Ramirez, Doina Roman and Mircea Țara at Casa Fantasy.
More names will be announced in the coming period, the organizers have said.
The festival brings together writers, translators, publishers, literary critics, librarians, book distributors, and more for a program of events for both the general public and professionals in connected industries.
(Photo: FILIT Iași Facebook Page)
simona@romania-insider.com
Normal