Brussels exhibition to showcase Romanian culture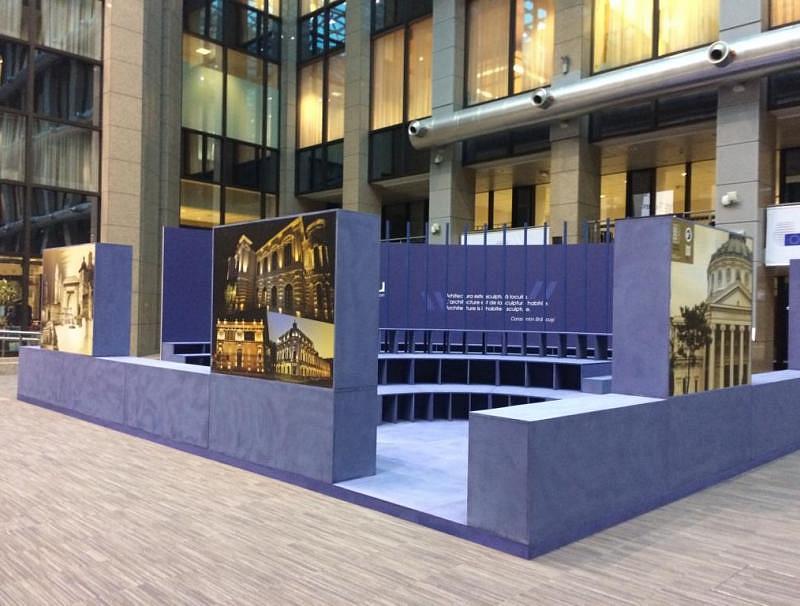 An exhibition area that opened in the Justus Lipsius building of the EU Council will showcase works of Romanian authors translated in various foreign languages.
The inauguration of the exhibition is part of the events dedicated to Romania's holding the rotating presidency of the EU Council.
The stand represents The Table of Silence, a part of sculptor Constantin Brâncuşi's ensemble in Târgu Jiu. The stand will host bookshelves filled with works of Romanian authors. It is meant to suggest "an urban, imaginary or academic space - the library," according to a press release of the Culture Ministry. It is located in the Atrium hall of the Justus Lipsius building.
"Romania will showcase in the Atrium a fragment of its cultural patrimony, integrated in the universal space of the European culture," Valer-Daniel Breaz, the culture minister, said.
(Photo: cultura.ro)
Normal