Banca Transilvania becomes Romania's second largest bank after Volksbank takeover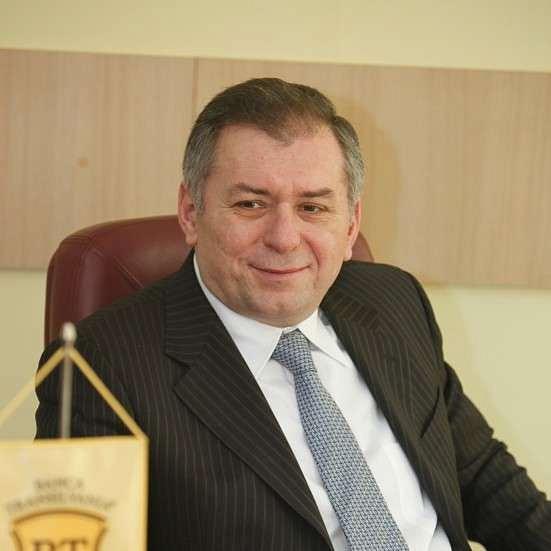 Cluj-based Romanian financial group Banca Transilvania moves to the second place in the local banks' ranking after taking over the local subsidiary of Austrian group Volksbank.
Banca Transilvania paid more than EUR 700 million to Volksbank in this deal, of which EUR 81 million is the value of Volksbank Romania's shares and some EUR 630 million are subordinated loans that Banca Transilvania agreed to repay to Volksbank Austria.
In exchange, Banca Transilvania will add some EUR 2.78 billion worth of assets to its balance sheet which was EUR 8 billion at the end of 2014. Banca Transilvania thus becomes the second largest bank in Romania, surpassing BRD Groupe Societe Generale whose assets stood at EUR 10.15 billion, as of December 31, 2014.
"For Banca Transilvania – which started its activity in Cluj, 21 years ago, with a team of 13 employees – the acquisition of Volksbank Romania represents a new challenge, a transformation, and a great step ahead. In fact, this is the third makeover of our bank, after the one in 2001 (when we initiated the expansion process at national level) and the one in 2009 (the adjustment of our business model to face the challenges of the economic crisis)," said Horia Ciorcila, Banca Transilvania's chairman of the board. Ciorcila, who is also one of the bank's founders, owns some 5% of Banca Transilvania's shares.
"There are three main reasons for which Banca Transilvania purchased Volksbank Romania: this transaction is an opportunity which sustains our growth and consolidation strategy, VBRO counts some180.000 clients and holds a considerable retail loan portfolio. Additionally, we have complementary business models and we share the same market," Ciorcila said in a press release.
Banca Transilvania's main challenges following this transaction are to integrate Volksbank's operations into its own structure and to solve the conflicts Volksbank Romania had with some of its clients due to some questionable fees it had in the loan contacts. Hundreds of Volksbank clients went to court challenging the so called "risk fees" they had to pay in addition to the interest they agreed with the bank. Some of them got favorable decisions.
Banca Transilvania also announced the settlement measure it will propose to Volksbank Romania's clients. The bank will stop calculating the risk fee for Volksbank Romania clients and refund the amounts already charged on account of such fee, in stages, by diminishing the outstanding principal. It will also offer Volksbank Romania's clients the possibility to convert their loans in Swiss Francs (CHF) into RON or EUR at a 22.5% discount. A number of 18,300 clients of Volksbank Romania may benefit from the solution provided by Banca Transilvania.
Banca Transilvania plans to finish Volksbank Romania's integration and to finalize the merger of the two banks within a year.
The bank's shares, which are trading on the Bucharest Stock Exchange with the ticker TLV, have gained more than 25% in the past four months, after it first announced the Volksbank deal. Banca Transilvania is currently valued at EUR 1.26 billion (as of April 7, 2015).
Andrei Chirileasa, [email protected]
Normal