Newly launched online portal helps Ukrainian creatives find work in Europe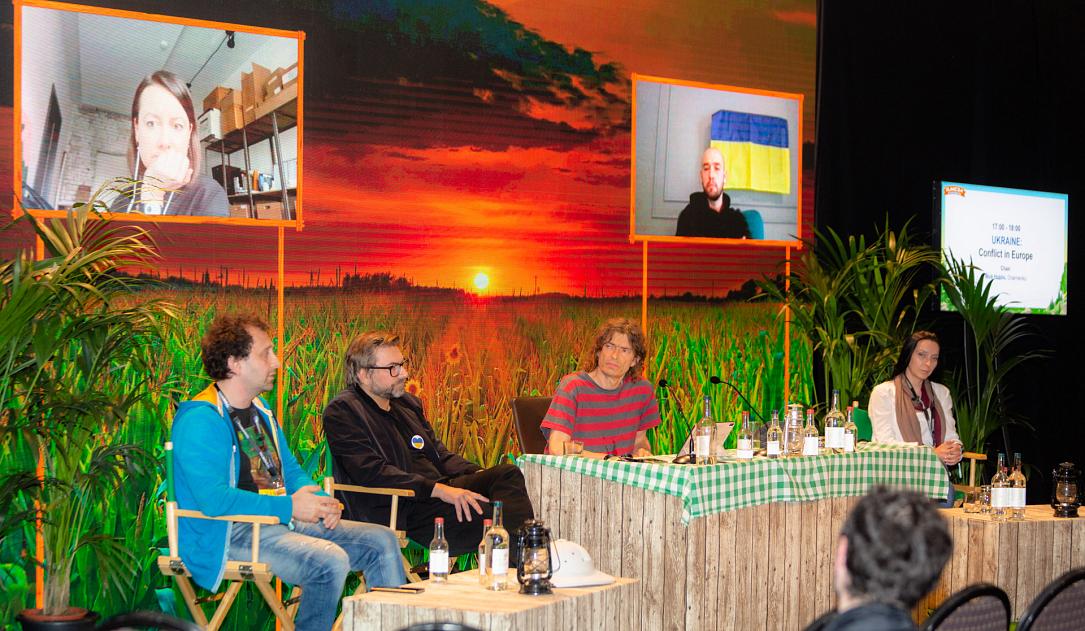 Three cultural organizations from Romania, Ukraine and Slovakia have launched a platform that aims to help artists and professionals from creative sectors in Ukraine and other war zones find jobs in Europe.
ARTery was officially launched on April 27, at this year's edition of the International Live Music Conference, in London. It is a project initiated through the partnership between ARTmania Festival, the longest-standing rock music festival in Romania, the artist support Ukrainian organization Music Export Ukraine, and Pohoda Festival, the biggest music and arts event in Slovakia.
Under the Temporary Protection Directive initiative drawn at the beginning of March, the European Union has granted Ukrainian refugees access to the job market in all 27 countries. Wanting to provide a solution for Ukrainian creative professionals displaced by the war, ART Mania Festival, Pohoda Festival, and Music Export Ukraine have come together to create an online portal that aims to help musical artists and music industry professionals find appropriate work in their host countries.
This collaboration is an ongoing initiative that mainly focuses on the live music industry but also wishes to support the wider community of creative professionals that work closely with said industry.
The name is indicative of the way the creators of the platform feel about its mission. Codruța Vulcu, founder of the ARTmania Festival, says: "ARTery is the transposition of the definition of an artery - the blood vessel that carries oxygen-loaded blood from the heart to every tissue in the body - to the European creative sector, that represents this body called Culture."
ARTery is a secure platform where Ukrainian creative professionals in need of work can easily interact with the music event organizers offering jobs. On the platform, a creative looking for work need only register and create a personal profile, after which they may apply for any job they might be interested in.
A number of job opportunities accessible through ARTery will be provided by YOUROPE - The European Festival Association, an international network of 112 music festivals with members from 26 European countries. The people behind ARTery encourage other companies operating in the music industry to join as well, by listing their available positions on the platform.
by Maia Van Kline, journalist
maia@romania-insider.com
(Photo source: ARTery)
Normal