World Experience Festival in Bucharest brings together embassies, cultural institutes this fall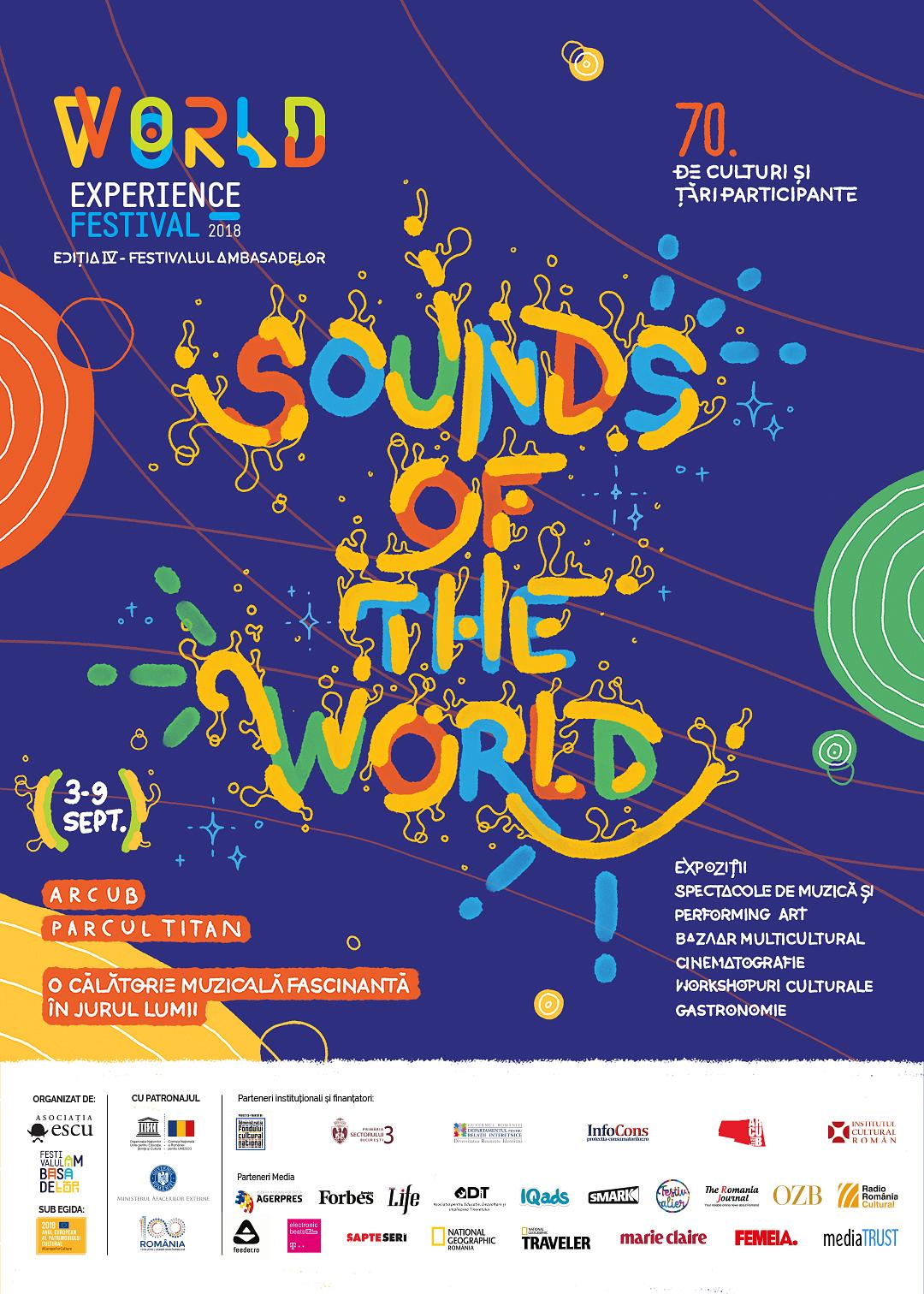 World Experience Festival, the fourth edition of the Embassies' Festival, will bring together 70 embassies, cultural institutes, international organizations, ethnic communities and national minorities, as well as more than 80 artists from around the world this fall.
The event will take place at ARCUB between September 3 and September 9, and in Titan Park on September 7-9.
The festival invites people to discover more countries and civilizations through authentic live music and performing arts, interactive exhibitions and installations, conferences, cinematography, gastronomy, traditions and multicultural and multiethnic creative workshops. This year's theme is The Sounds of the World, the event bringing on the same stage artists and musicians from countries such as Sudan, Italy, Cyprus, Argentina, Brazil, Cuba, Peru, Iran, Indonesia, Congo, Syria, Ireland, India, Palestine, Croatia, Japan, and Albania.
More details are available here.
Irina Marica, [email protected]
Normal