Volunteers from eight countries help build social houses in Romania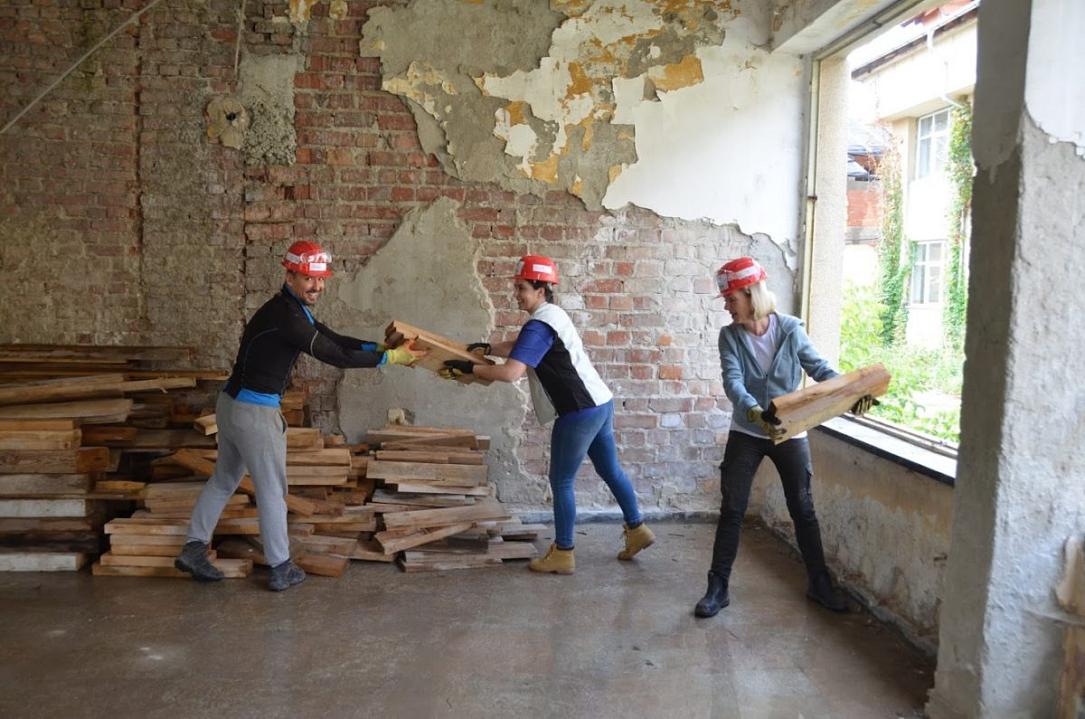 Volunteers from eight countries around the world have helped build social houses in Romania this week, working on the site of non-profit organization Habitat for Humanity in Medias, Sibiu county.
The 19 foreign volunteers came to Romania from Chile, Colombia, South Africa, New Zealand, Australia, USA, Ireland and England. They participated in building 15 social homes, and helped rehabilitate a building that will host sheltered workshops for 200 young people from vulnerable groups in Medias.
The volunteers spent four days on the Habitat for Humanity site in Medias. Some of them came to Romania for the first time, but plan to return to the country as tourists, according to a press release from Habitat for Humanity.
The 19 volunteers work for ACI Worldwide, an American company present in Romania that develops software for electronic payments.
Around 150 foreign volunteers worked on the site in Medias so far. Phoenix Speranta Association obtained funding from Velux Foundations Denmark for this project. The co-financing is provided by Habitat for Humanity Romania and the partners of the organization - Holcim Romania, Wienerberger, Tondach, as well as the Medias Local Council, which, besides bringing money into the project, also provided the building and the necessary land.
Habitat for Humanity is a non-profit organization present in 70 countries that aims to eradicate substandard housing. The organization has been present in Romania for 21 years. So far, with the support of more than 32,000 volunteers, Habitat for Humanity Romania has helped over 69,000 people have a decent home or improve their living conditions.
Northern Irish high school students build social housing in Romania
Irina Marica, irina.marica@romania-insider.com
Normal