Event promoting reading kicks off in central Bucharest park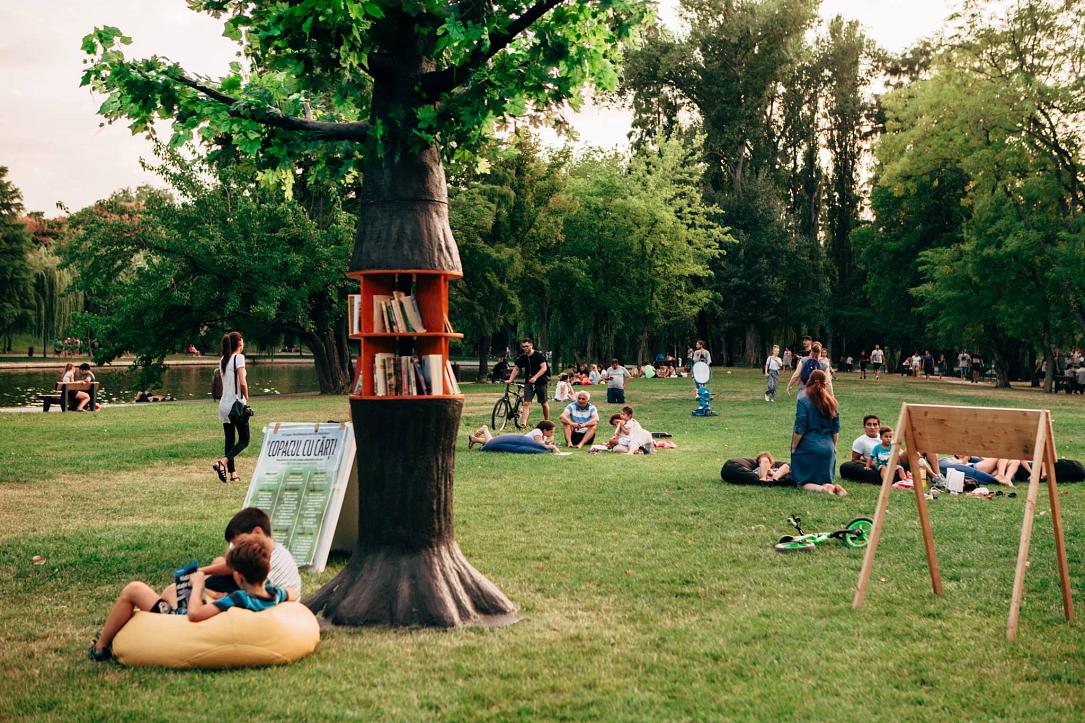 The fourth edition of Copacul cu Cărți (The Tree of Books), an event aimed at encouraging reading, has started in Izvor Park, in central Bucharest. It is on until September 2.
As part of the event, the park will have an open-air reading and leisure area, where both Bucharest residents and tourists will have access to hundreds of books and magazines. Lounge chairs and soft chairs have been set up to accommodate readers.
In addition to reading, the visitors will also be able to attend film screenings and concerts, while children will get to attend various creative workshops.
The area of The Tree of Books is open for reading from Monday to Thursday, between 17:00 and 22:00. The workshops for children are scheduled beginning Friday at 19:00, and Saturday and Sunday at 11:00.
A screening of the film Untamed Romania is scheduled for August 18, at 21:45. At the same time, various documentary films will be screened during the weekend evenings.
The activities scheduled as part of the event are updated here.
Reader on board: Romanian airport gets library for passengers
(Photo: Copacul cu Carti Facebook Page)
Normal