Travel website recommends Romania's Salina Turda as a unique travel destination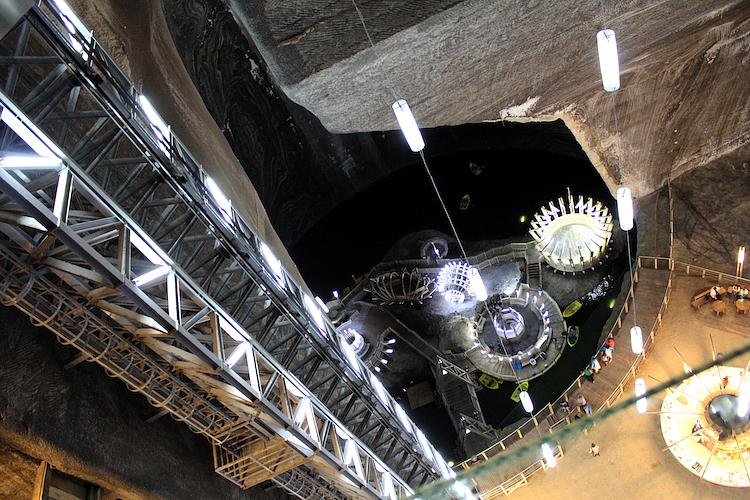 Explore.com, an aggregator website focusing on travel guides and destinations, recommends Romania's Turda salt mine (Salina Turda) as one of "the world's most unique underground theme parks."
"While Transylvania has a way of showcasing supernatural stops above ground, it also hosts uniquely appealing stops below the surface. Visitors who are looking to travel to subterranean levels in the name of adventure will find exactly what they're looking for here. That's because Transylvania houses an underground theme park where mystical moments and amusement-style fun collide," the report reads.
Located in Turda, the former bomb shelter during the World War 2 opened for public tourism over two decades ago, but it wasn't until 2010 when it attracted over EUR 5.8 million in investment that it appealed more to travelers.
Besides the breathtaking views from little less than 400 feet below the ground, Salina Turda offers a panoramic underground wheel, a theme park, a selection of games like mini golf, table tennis, and pool, and a 180-seated amphitheater for a movie screening.
"Older kids and adults can enjoy time on the thrilling panoramic underground wheel. The website states it's the only one of its kind in the world located underground. The Salina Turda underground theme park doesn't have any roller coasters to its name, but it makes up for it with wheel views offering a closer look at the shimmering cavern walls from above," reads the same report.
(Photo source: Titel Folea/Dreamstime.com)
Normal