Therme Bucharest spa complex adds three new relaxation areas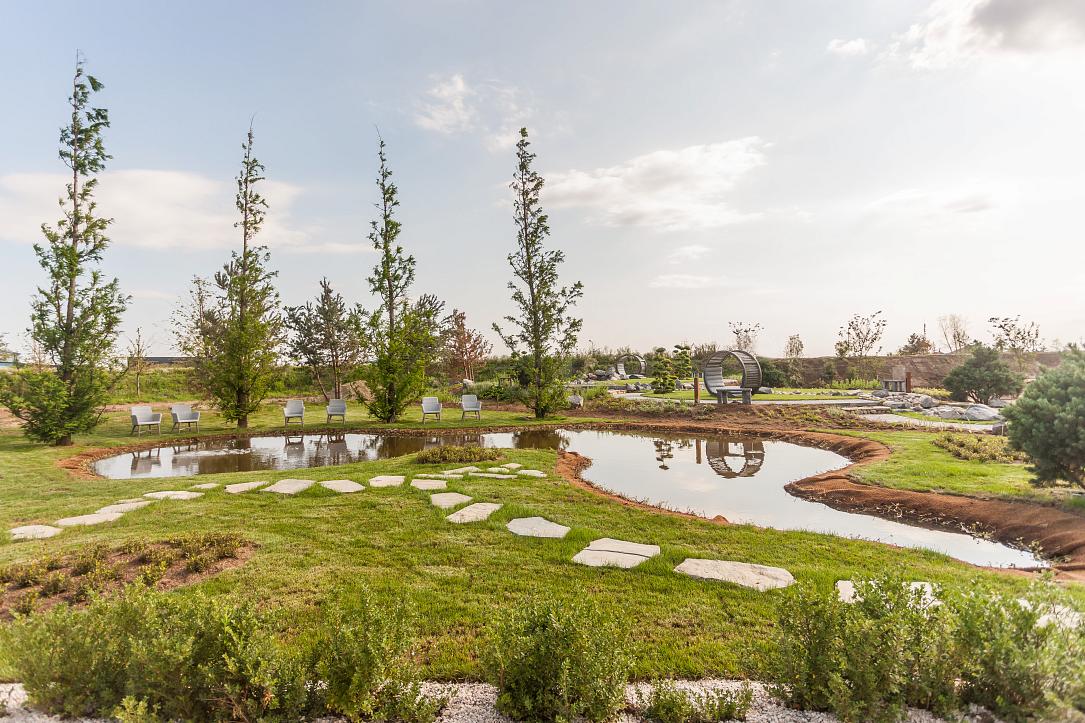 Therme Bucharest, the biggest wellness, relaxation and entertainment center in Europe, which is located north of Bucharest, will expand with three new areas.
Two of the new areas will be inaugurated this month, under the #ParksofTherme name, while the third one is to open in the fall.
One of them, called the Feng Shui Park (opening photo), will be located outside the Galaxy area and will cover 4,900 sqm. It will include 120 species of perennial plants and 40 species of trees, arranged in eight gardens.
The second area is called the Pangea Park and is located outside The Palm area. It was designed as a huge puzzle of vegetation, giving visitors the chance to see precious minerals as well as medicinal plants and twelve different tree species. Some of the star trees of this park are the river birch (Betula Nigra), which is considered the tree of life by the Germans, Celts and Scandinavians, the Japanese pagoda tree (Styphnolobium japonicum), and Ginkgo biloba.
The third area, called the Fibonacci Park, will combine nature, art and mathematics, according to Stelian Iacob, manager Therme Bucharest.
The investments in Therme Bucharest, the project whose construction began in 2013, reached a total of EUR 85 million, while the number of employees exceeded 500. The complex has an indoor capacity of 4,000 people and, in two years, it reached 2 million visitors.
Irina Marica, [email protected]
Normal