Swiss billionaire donates USD 16 mln worth of woodland to environment foundation in Romania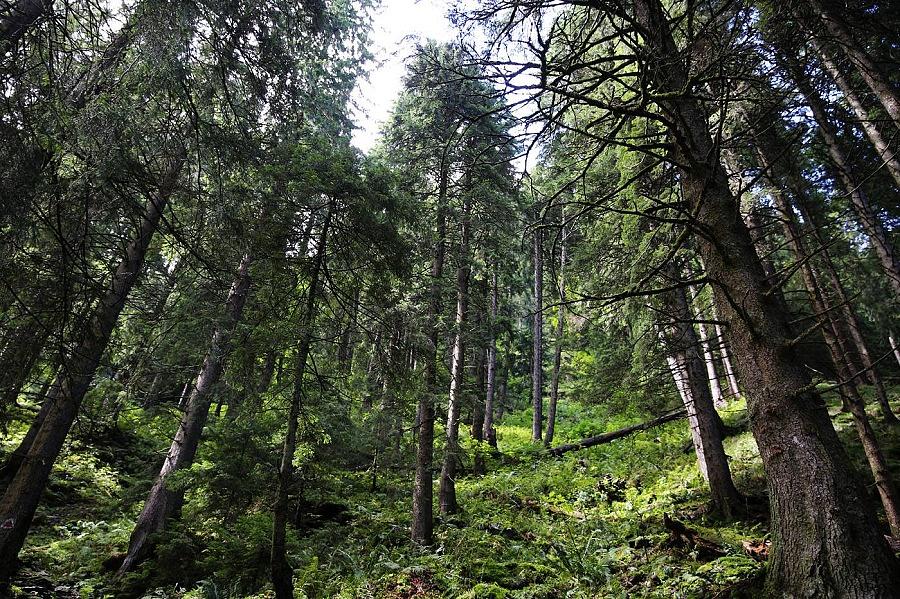 The Wyss Foundation, founded by Swiss billionaire Hansjörg Wyss, has donated some 6,700 hectares (16,000 acres) of forestland and alpine meadows in Romania's Fagaras Mountains to Foundation Conservation Carpathia (FCC).
FCC will restore the land and eventually transfer it to the Romanian government to be included in a Carpathia National Park, once such a park is established, according to a press release of the Wyss Foundation.
The land donation is valued at over USD 16 million. Following the transfer, the Wyss Foundation will continue to support FCC's acquisition, restoration, and management of FCC's Carpathia project area.
"Land conservation is a matter of international importance, and FCC has been doing wonderful work in Romania to restore land in the Fagaras Mountains," said philanthropist Hansjörg Wyss, who founded the Wyss Foundation in 1998. "We are proud to support FCC's important work and look forward to seeing Carpathia National Park someday."
Hansjörg Wyss, 81, has a net worth of about USD 6.1 billion, according to Forbes. He is the founder of Swiss medical device manufacturer Synthes, which he sold to American group Johnson & Johnson for USD 19.7 billion, in 2012.
Wyss joined Warren Buffet and Bill Gates in signing "The Giving Pledge" in 2013, by which he committed to giving away at least half of his wealth to charitable causes.

The Wyss Foundation, which started by supporting efforts to conserve public lands in the American West, has broadened its conservation philanthropy in recent years to support the protection of wildlife in eastern Africa, the modernization of fishery practices, and the stewardship of wild areas around the world.

The Wyss Foundation has also made multi-million dollar donations to the Clinton Foundation and the Center for American Progress, which is managed by John Podesta, former US President Bill Clinton's Chief of Staff and Hillary Clinton's Campaign Director. The foundation also plans to spend some USD 100 million in five years to increase the turnout in the US elections, according to The Washington Free Beacon.

Hansjörg Wyss and his sister, Hedi Wyss, are both members of the board of Foundation Conservation Carpathia, alongside other foreign philanthropists and conservationists.

German couple Christoph and Barbara Promberger established Foundation Conservation Carpathia in 2009. FCC has been working to purchase and restore 100,000 hectares (250,000 acres) of forestland and alpine meadows in Romania's Fagaras Mountains, the highest mountains in the Southern Carpathians. FCC hopes to eventually transfer the land to the Romanian government to be included in a Carpathia National Park, once such a park is established.

Romania's Government recently approved a memorandum that sets the steps to be taken for establishing the Fagaras Mountains National Park. The process will be carried out in stages between October 2016 and 2020. The aim is to turn the Fagaras Mountains into a "European Yellowstone"

The Carpathian Mountains form some of the largest contiguous forests on the European continent with the highest percentage of still virgin woodlands. The land is rich in wildlife, including European brown bear, wolves, lynx, red deer, and chamois.

However, starting in 2005, forests that had been nationalized began to be restituted to private individuals in Romania. This process triggered massive clear-cuts on these restituted lands and many thousands of hectares of forests were illegally logged, posing a severe threat to the integrity of the Carpathian ecosystem.

The conservation of virgin forests and the efforts to combat illegal logging led by several environmental organizations such as Greenpeace and WWF have gained international support from personalities such as Prince Charles and American actor Leonardo di Caprio.

Romania wants to include virgin forests on UNESCO World Heritage list

Romania's Environment Min. allots funds for virgin forest inventory

Greenpeace: 985 hectares of virgin forests destroyed in Romania's Fagaras Mountains

editor@romania-insider.com

Normal

-->