Update: Strong fire burns down famous Bamboo Club in Bucharest, five people still hospitalized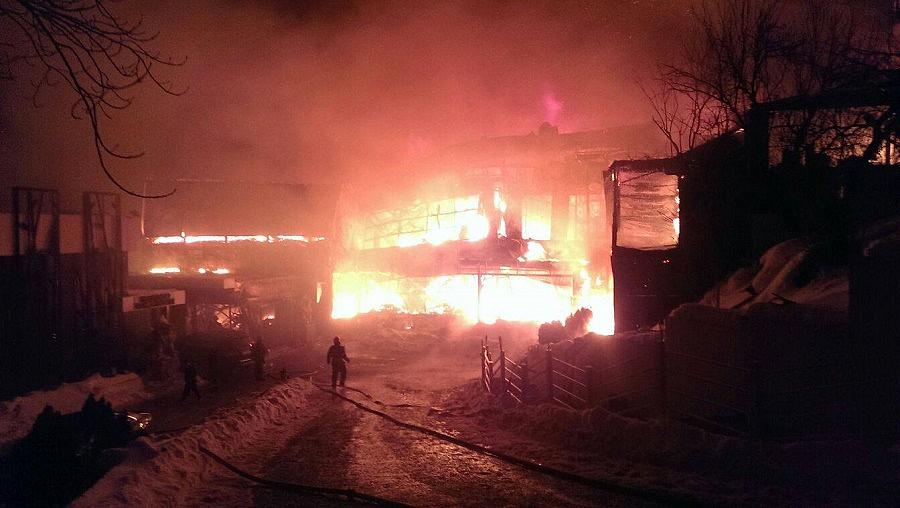 A strong fire burned down the famous Bamboo Club in Bucharest on Saturday morning, January 21. Bamboo was one of the most popular clubs in Bucharest and attracted both locals as well as expats and foreign tourists.
The fire apparently broke around 3:30 AM.  The firefighters activated the red intervention plan at 4:00.
Some 500 people were in the club when the fire started, but apparently they all managed to get out. The firefighters didn't find any victims trapped inside the club, according to official sources quoted by the local media.
Some 44 people were taken to the hospital by the emergency intervention crews or went to the hospitals on their own, most of whom were released on Saturday morning. Only five people were still admitted at 14:00. One person was in serious condition and needed special care, but none of the victims had burns.

Some 15 Israeli citizens were also affected by the fire and went to the hospitals in Bucharest, according to the Israeli Embassy.

Romania's President Klaus Iohannis reacted to the incident as the club was apparently operating without a license.

According to a witness the fire broke all of the sudden near the stage where the club's dancers were performing. Apparently, some of the people in the club were smoking, although the law doesn't allow smoking in enclosed public spaces.

Another witness said that just before the fire broke, a smell of overheated electrical wires was felt in the club and that the air conditioning had stopped working, according to a Facebook post.

The biggest tragedy in a night club in Bucharest was recorded in October 2015, when the Colectiv club burned during a rock concert, on Halloween night. 64 people of the 400 who were in the club then lost their lives that night or in the following months due to the injuries suffered.

editor@romania-insider.com

(Photo sources: Departamentul pentru Situaţii de Urgenţă, Bamboo Club Bucuresti on Facebook)

Normal

-->