Romania celebrates its 98th National Day with special events in Bucharest and other cities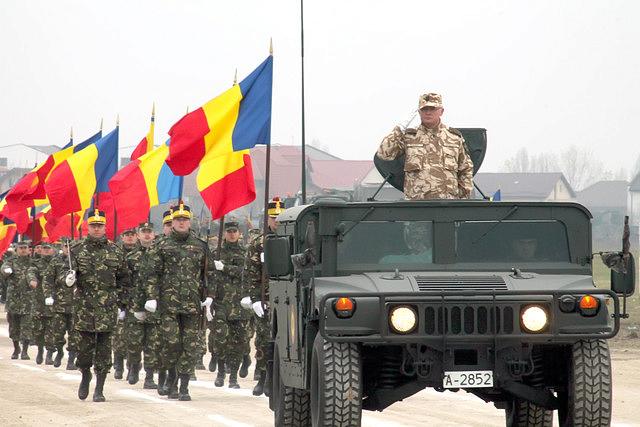 Romania's National Day, marked on December 1, celebrates the most important moment in the country's history: the Great Union.
Several military parades, concerts, and other events will be organized this Thursday, December 1, in Romania. Bucharest will host the biggest military parade in the country, but other similar activities will also take place in Alba Iulia, the city where the Great Union was signed, Timisoara, and Cluj-Napoca.
Here are some events taking place in several big cities in Romania:
Bucharest
A large military parade will be organized in the Romanian capital this Thursday, starting 11:00. Over 3,000 soldiers and specialists from the Ministry of National Defense, Ministry of Interior and the Romanian Intelligence Service, as well as troops from allied and partner countries will participate in the parade to take place at the newly renovated Arch of Triumph. Moreover, a total of 300 technical means, including around 50 aircraft, will also parade in front of the audience.
A military and religious ceremony will also take place in at the Tomb of the Unknown Soldier in Carol I Park, in Bucharest, starting 08:00.
Several sports, artistic, and cultural events will also be organized in Titan Park, starting 09:00.
The Bucharesters will have the chance to end the National Day at the Bucharest Christmas Market, which will also open on December 1.
President Klaus Iohannis will also hold a special reception at the Cotroceni Palace, where he invited some 500 people. This year, the President decided not to invite at the military parade and the reception several top level politicians who have legal problems. The list includes Senate President Calin Popescu Tariceanu and social democratic leader Liviu Dragnea.
Alba Iulia
Alba Iulia is the most important city in Romania when it comes to the National Day, as this is the place where the Great Union was signed. Thus, the local authorities are preparing a special event for this day: the Romania Festival 2016. Its program includes military and religious ceremonies at the statues of I.C. Bratianu, Iulia Maniu, King Ferdinand I and Queen Mary, and Mihai Viteazul starting 09:00, a large military parade on the December 1, 1918 boulevard starting 13:00, and concerts and a large firework show in the Alba Carolina Citadel Square between 15:00 and 22:00. Find the entire program here.
Timisoara
This beautiful city in Western Romania will also host several events on December 1, from the military parade that will start at 11:00, to the opening of the Christmas Fair, dance and music shows, and fireworks at 22:00.
Iasi
Iasi, which is one of the most beautiful cities in Moldova region, will also host National Day events this Thursday. For example, the celebrations will start at 10:00 in Unirii Square, with a folk concert. Next, the program includes a military parade, yet another folk show, and traditional food.
At 17:00, the Christmas lights will be turned on and the Christmas Fair will be opened in Stefan cel Mare pedestrian area.
Cluj-Napoca
Cluj-Napoca, located in Romania's Transylvania, will also organize a series of events on December 1, including a military parade and a performance for children at the Romanian Opera, and a folk concert in Unirii Square. Moreover, the city's Christmas Fair will also be opened on this day, at 19:00, followed by many events and concerts.
Sinaia
Besides the military parade organized in downtown Sinaia on December 1, the tourists and residents of the mountain resort will also get to see the beautiful Royal Train on December 1. The train will arrive in Sinaia on November 30 and, on the same day between 16:30 and 18:30, the public will have the chance to visit it.
The Royal Train will start its journey on the morning of December 1 from Sinaia train station, and will stop in Busteni train station at 10:36, in Predeal at 11:08, in Brasov at 12:02, Codlea – 12:42, Fagaras – 13:52, Avrig – 15:23, and Sibiu – 16:35.
Crown Princess Margareta, her husband Prince Radu, and her sister Princess Maria will take the annual Royal Train trip on December 1. This year, Romania's Royal House celebrates 150 years since its founding. Bulgaria's King Simeon II and Qeen Margarita, and Belgium's Prince Lorenz are their guests of honor.
Other big cities that will host events on Romania's National Day are Sibiu, Brasov, Constanta, Oradea, Arad, and Galati.
Irina Popescu, irina.popescu@romania-insider.com
(Photo source: Mapn.ro; photo by Eugen Mihai)
Normal