Six Romanians among Sony World Photography Awards 2017 finalists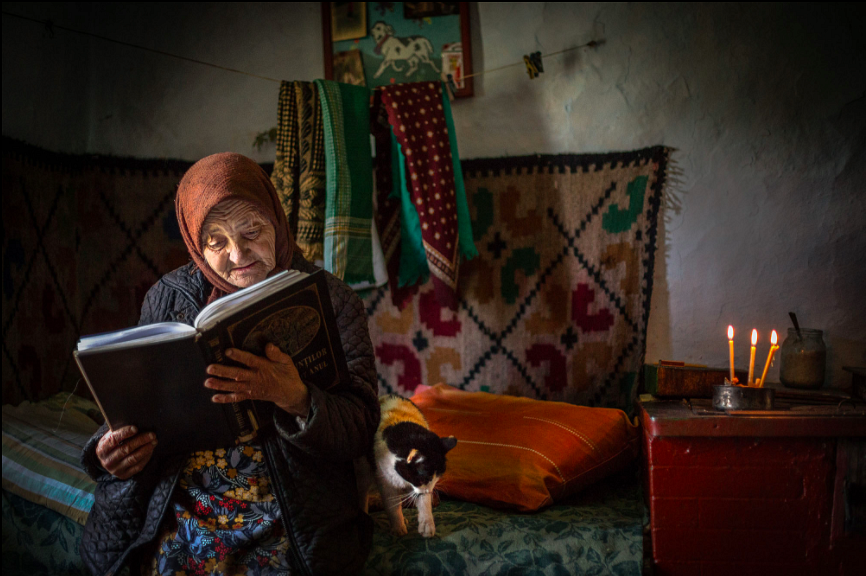 Six Romanians are among the shortlisted photographers for the Professional, Open, and Youth categories of the Sony World Photography Awards 2017, one of the biggest contemporary photo competitions in the world. Each of these three categories has several sections, with each section having up to 10 finalists.
Photographers from 183 countries entered 227,596 images in the competition.
Romanian Adi Bulboaca was shortlisted in the Architecture section within the competition's Professional category, dedicated to professional photographers. He was nominated for the Silver Beach Hotel series of photos, which reflect the distinctive architecture of Silver Beach Hotel, overlooking Lake Balaton in Hungary.
Also in the Professional category, Ioana Moldovan was shortlisted in the Daily Life section for the series of photographs entitled A country doctor and her calling. The photos tell the story of Floarea Ciupitu, a doctor working in the Romanian village of Gangiova.
Romania also has three photographers in the Open category. While Alex Andriesi was shortlisted in the Enhanced section for the Far for gravity photo (below), Radu Dumitrescu is among the finalists of the Culture section, with his photo called The Prayer (opening photo).
Sorin Rechitan was shortlisted in the Nature section for his photography entitled Altai Wanderer, a spectacular black and white photo of an alpinist who climbs Mount Belukha, Altai Republic, Russia.
Meanwhile, Romanian Rares Taciu was shortlisted in the Youth category, in which photographers aged 12-19 were asked to respond to a theme of 'beauty' with a single image. The Youth Photographer of the Year will be announced on April 20.
The Open and National Award winners will be announced on March 28, while the Photographer of the Year plus Professional category winners and Open, Youth and Student Focus Photographers of the Year will be revealed during a ceremony held in London on April 20.

The winning, shortlisted and commended images will all be exhibited as part of the Sony World Photography Awards & Martin Parr - 2017 Exhibition at Somerset House, London.

Romanian photographer among the winners of 2017 World Press Photo contest

Romanian gets Sony World Photography Award for pictures of prison matrimonial rooms

Irina Popescu, irina.popescu@romania-insider.com

(Photo source: Worldphoto.org)

Normal

-->