Romanian Senate adopts changes to criminal code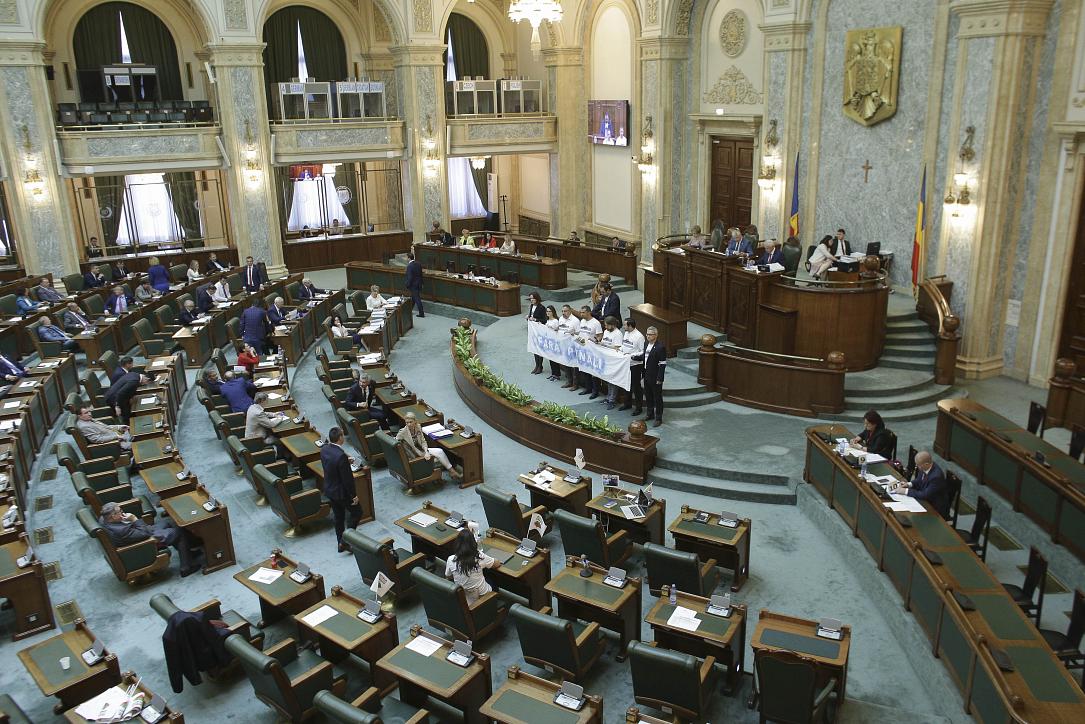 The Senate adopted on Tuesday, July 3, the amendments to the criminal code approved the day before by the special parliamentary committee in charge with changing the justice laws. They passed with 74 votes in favor, 28 votes against and nine abstentions, local Digi24 reported.
Next, the criminal code changes will go to the Chamber of Deputies, which is expected to adopt them by the end of the week.
There had been tensions in the Senate during the voting session. The opposition parties tried to boycott the meeting by leaving the plenary session before the vote, hoping that this way the necessary quorum would not be met, which would have blocked the voting procedure. However, their plan failed because the senators from the Democratic Alliance of Hungarians in Romania (UDMR) decided to join the plenary session.
Some of the most controversial changes to the criminal code are related to the abuse of office crime, as the special parliamentary committee redefined this offense in a way that narrows the situations in which public officials can be prosecuted for this. For example, a public official can be charged with this crime only if he refuses to fulfill his duties or breaks a law, government ordinance or emergency ordinance to get material benefits for him or for relatives up to the second degree. Also, the new definition says that the damage must be certain and above one minimum gross wage (which is RON 1,900 – EUR 408) for this to be a criminal offense.
Many high officials in Romania have been prosecuted and sent to court for abuse of office in recent years. The leader of the ruling Social Democratic Party (PSD) Liviu Dragnea was recently sentenced to three years and six months in prison for instigation to abuse of office. However, Dragnea can still appeal the sentence, as it is not final, and opposition MPs say the new changes help him stay out of jail. However, on Tuesday, Liviu Dragnea refused to answer the journalists' questions related to this subject.
Meanwhile, Senate president Calin Popescu Tariceanu, who is also the leader of the Alliance of Liberals and Democrats (ALDE), PSD's junior coalition partner, said it is necessary to change "the philosophy of the criminal code", to focus more on the recovery of damages, because "by simply sending to prison those who were found guilty we don't solve the problem completely."
"The punitive policy is not the one solving the problems, but a better, more accurate, more precise definition of the provisions of the criminal code will help, in an essential way, eliminate in the future the the abuses and excesses that have been detected in recent years in the courts, due to which many innocent people were convicted," Tariceanu also said, according to Digi24.
Once they pass the Chamber of Deputies, the criminal code changes will go to president Klaus Iohannis for promulgation.
Irina Marica, [email protected]
(photo source: Inquam Photos / Octav Ganea)
Normal