Sun, sea and sand: Secluded beaches to try in Romania this summer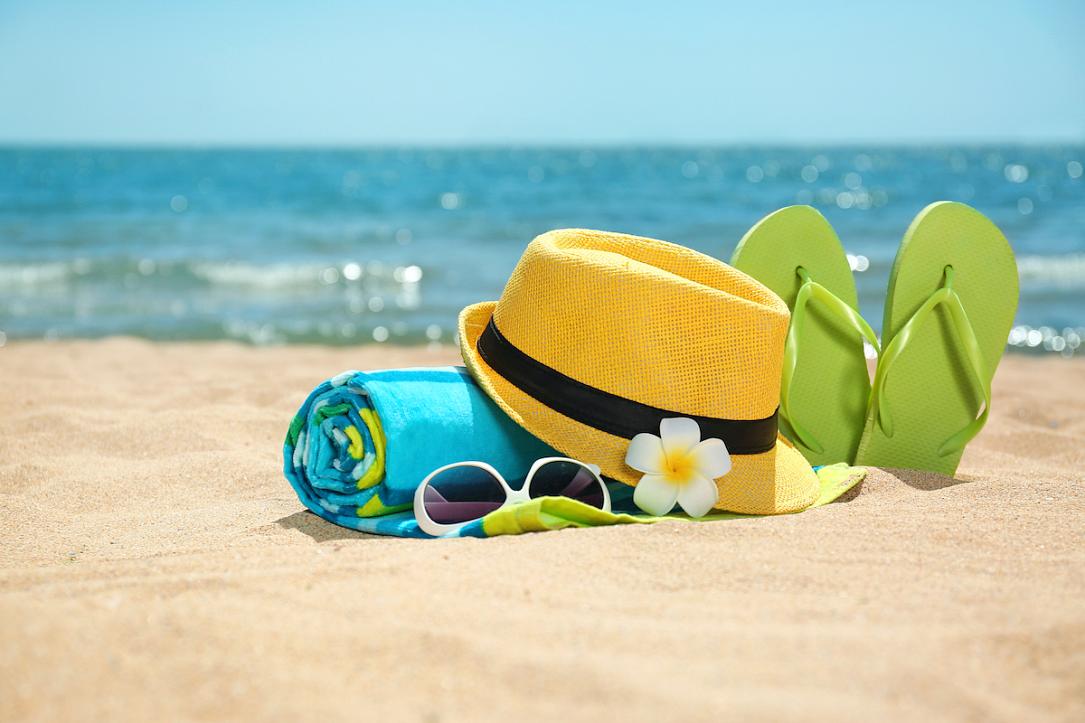 Summer is here, with its sunny days and high temperatures. And, although the vacations look different this year, with all the new rules of the coronavirus pandemic, traveling is now possible again, and most are looking at seaside destinations. We've selected below a few small beaches to try in Romania, away from the hustle and bustle of crowded spots like Mamaia or Vama Veche:
Corbu and Vadu
These beaches should not miss from the list of "social distancing spots" to try in Romania. As two of the last pristine beaches at the Romanian seaside, Corbu and Vadu are usually preferred by people who are not big fans of noisy and crowded seaside resorts and prefer a quiet place instead, where they can simply enjoy the sun, the sea, and the sound of waves and seagulls. Some also come to Corbu to practice water sports such as windsurfing or snorkeling.
Corbu is located not far from the popular resorts of Mamaia and Navodari, while Vadu can be found further to the north. While in the area, tourists can also visit the ruins of the Histria and Enisala fortresses.
Sulina Beach
Sulina, a town in Tulcea county, is the easternmost point of Romania and also offers visitors a wide beach with white sand and clear water. The beach is located within walking distance from the town (about 2 km), and many also recommend it for family trips, mainly due to its shallow water. Some even come here for birdwatching.
Tourists can also plan a one-day trip to the town of Sulina, as there are plenty of things to see here. The list includes the Old Lighthouse, built in 1869, and the "Sf. Nicolae" Church. From Tulcea, Sulina can be reached by boat. 
Sfantu Gheorghe Beach
About 30 km south of Sulina, tourists find another quiet, wild beach of the Danube Delta - Sfantu Gheorghe. It is also located within walking distance from the village of the same name (Sfantu Gheorghe), but visitors can also get there by tractor with a trailer specially arranged to transport people. 
Those looking to plan a vacation in August should know that Anonimul festival, an event dedicated to independent film, will return with a new edition in Sfantu Gheorghe between August 12 and August 16. This year, all film screenings will be held outdoors to comply with the current measures introduced to prevent the spread of the coronavirus. More details here.
Tuzla Beach
Leaving Constanta and going south to Mangalia, after about 20 km, tourists can find the small commune of Tuzla and its beautiful, unspoiled beach with white sand and the turquoise-blue water. It's an excellent spot for those looking to spend a relaxing day at the beach, away from the city noise or the buzzing crowds of popular seaside resorts like Mamaia or Vama Veche. And visitors can also try the tasty fish dishes prepared by local fishermen or enjoy a cold drink on the sand.
Accommodation is available at guesthouses or hotels in Tuzla or other nearby resorts.
Gura Portitei
Although it's no longer the "secret destination" it used to be, Gura Portitei is still a relatively secluded place where tourists can enjoy the fresh seaside breeze and the summer sunsets. It was initially a fishing village of the Danube Delta reservation, but today it awaits visitors with plenty of accommodation options and tourist facilities, including the iconic small wooden houses painted in white and marine blue.
Gura Portitei is the place where the sea meets the Danube Delta, a narrow stretch of sand that separates the Black Sea from the Golovita Lake. Tourists can get here by little vessel and by boat, from Jurilovca village.

Regardless of where you choose to spend your vacation this summer, keep in mind that the authorities recommend tourists to practice social distancing, wear masks in crowded spaces (mandatory indoors), and wash/disinfect their hands frequently to prevent infection with the new coronavirus (COVID-19).

newsroom@romania-insider.com

(Opening photo: Chernetskaya/Dreamstime.com)

-->

Normal

-->