Romania will produce missile interceptor SkyCeptor with Raytheon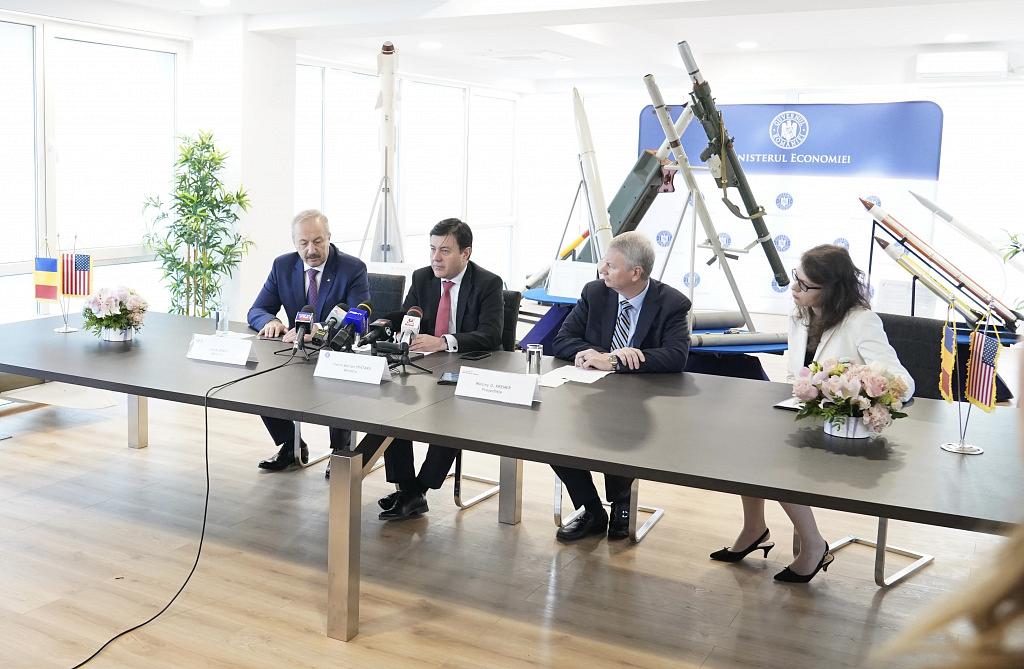 The Romanian authorities signed, on May 4, a memorandum of understanding between the state company Romarm, its subsidiary Electromecanica Ploiesti and Raytheon Missiles & Defense, under which Electromecanica Ploieşti and Raytheon will manufacture in Romania the SkyCeptor missiles interceptor, the Economy Ministry said.
The SkyCeptor missiles interceptor is a long-range interceptor that has low costs and is developed to defend against ballistic and cruise missiles.
The memorandum is just a first step in developing the long-term strategic partnership between Electromecanica Ploieşti, Romarm and Raytheon, economy minister Florin Spătaru said during the signing ceremony.
"There are a few more steps we need to take so that production can start as soon as possible," he added.
He explained that the interceptor missiles would be delivered to the domestic and foreign markets.
SkyCeptor is an advanced multi-mission interceptor designed for "plug-and-play" insertion into the Patriot or other air and missile defence systems.
Electromecanica Ploiești factory is focused on armoured, genius and artillery rocket technology. The equipment it produces is mainly military, such as anti-tank missiles, air-to-ground missiles, radio-controlled AA missiles, and partly civil, such as anti-hail missiles.
(Photo: Economie.gov.ro)
andrei@romania-insider.com
Normal