Romania's Prime Minister abandoned by all his ministers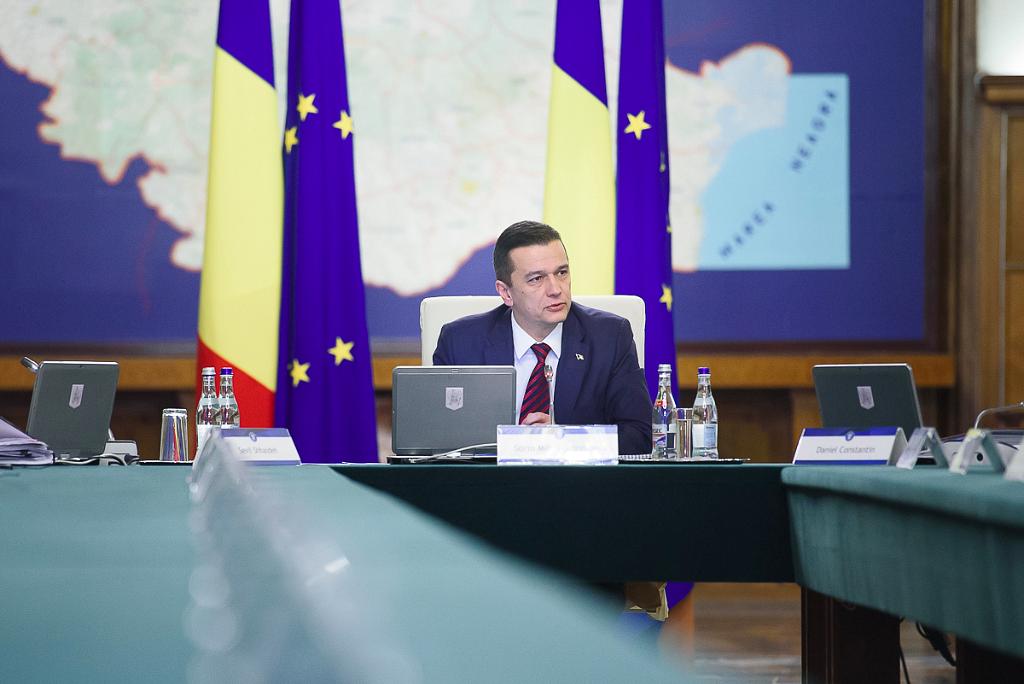 Romania's Social Democratic Party (PSD) leaders managed to isolate Prime Minister Sorin Grindeanu in an attempt to force his resignation. All the ministers in Grindeanu's cabinet submitted their resignations on Thursday morning, according to political sources quoted by Agerpres.
Even independent justice minister Tudorel Toader, who initially said he would continue to perform his duties as a member of the Government, announced his resignation on Facebook on Thursday morning.
PSD leader Liviu Dragnea was the first to announce that all the ministers had signed their resignations on Wednesday evening after the party's executive committee meeting. The committee, made of PSD leaders, decided to withdraw support for the Government led by Grindeanu. Moreover, the party leaders also decided that any member who would join a new cabinet led by Sorin Grindeanu would be excluded from the party.
However, Grindeanu said on Wednesday evening that he would not resign until President Klaus Iohannis publicly announces that he would name another PM from within PSD. He suggested that Liviu Dragnea wanted him to resign so he would get all the power for himself and that the PSD leader was just as responsible as he was for the Government's activity as he had named all of the ministers.
On Thursday morning, Grindeanu wrote a Facebook post in which he thanked all PSD mayors and members who expressed their support for him and people "outside politics" who encouraged him to remain PM. He urged all the PSD members not to be afraid to be "on the good side." "Romania needs stability and responsibility in the governing act!" Grindeanu concluded.
However, Romania's Government activity is blocked right now, until a new Government team is formed. Should Grindeanu refuse to resign under these circumstances, the only way PSD can remove him is through a no-confidence motion.
President Klaus Iohannis has refrained from any comment so far.
editor@romania-insider.com
Normal