Romanian opposition leaders join pro-union meeting in Chisinau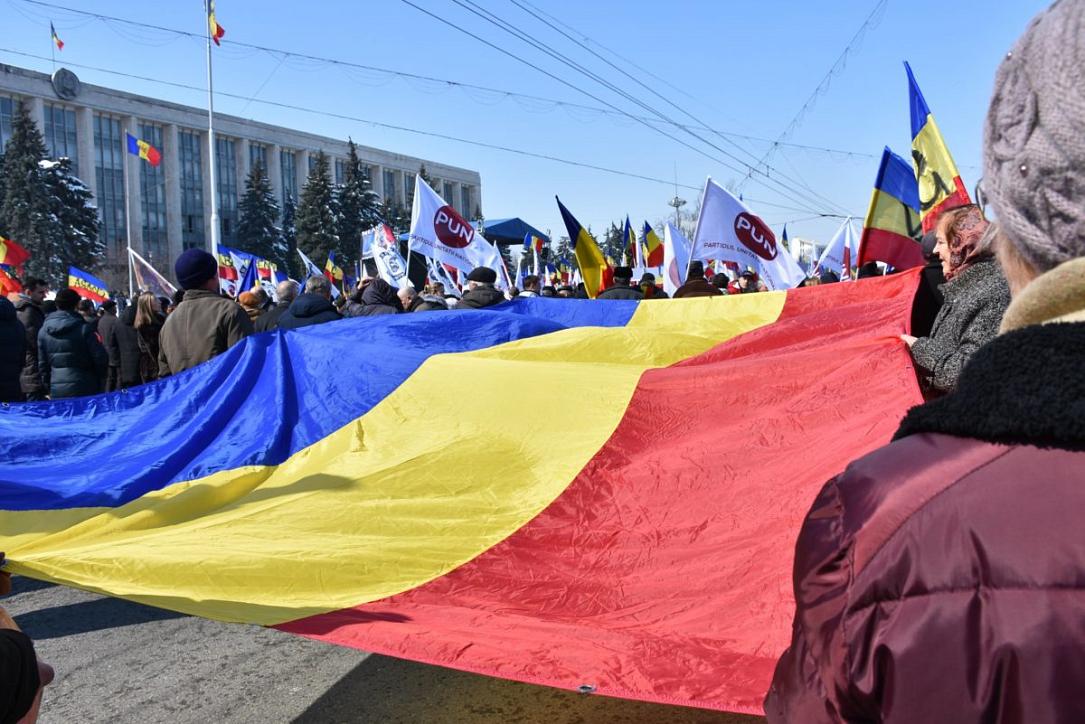 Former Romanian president Traian Basescu asked the Romanian and Moldovan Parliaments to vote the union of the two countries to honor the Centennial of Romania's Great Union in 1918.
He spoke in front of a crowd of over 10,000 in Moldova's capital Chisinau, on Sunday, March 25, local Mediafax reported.
On March 27, 1918, Bessarabia decided its union with Romania. The participants to the meeting in Chisinau on Sunday adopted the Proclamation of the Great Centennial Assembly, which states that Bessarabia's union with Romania is the only solution for survival and progress for Romanians who live between the rivers Prut and Nistru.
Traian Basescu, the leader of Romanian opposition party PMP (Popular Movement Party), and Dan Barna, the leader of the Save Romania Union (USR), also participated to the meeting and addressed the crowd. Liberal leader Ludovic Orban was not present, although he said he would go. Howerver, Orban said he would make a visit to Moldova on March 26-27 to attend other events celebrating Bessarabia's union to Romania.
Moldova's pro-Russian president Igor Dodon said the unionist meeting brought together an "insignificant group of naives" and that unionism will disappear and remain a "sterile dream of the past".
Moldovan president: Romanians supporting unionist movement may become Moldova's enemies
editor@romania-insider.com
(photo source: Traian Basescu on Facebook)
Normal