Video
Romanian song of the day: Taxi – Ca ei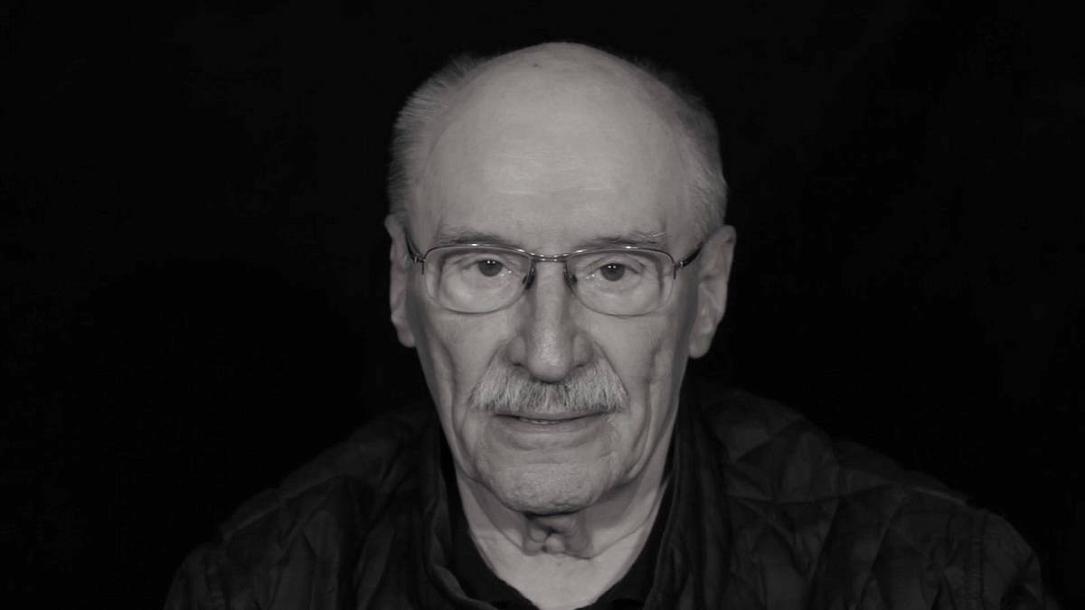 Romanian pop-rock band Taxi, one of the oldest and most popular in the country, has released a new song and video last week, in which it harshly criticizes the political class, its corruption and its failure to meet the citizens' needs (mainly unprivileged children and pensioners), wishing the politicians to live like them (ca ei – the title of the song).
The band addresses the politicians directly, with the word nenorocitilor (which would translate as you bastards). Taxi said in the YouTube video's description that the song is "dedicated, with deep repulsion and indiscriminate hatred, to all those responsible. All of them."
The video, which starts with the warning "The following images may affect you emotionally," shows images of children living in extremely poor conditions, babies in hospitals or poor old people. Famous Romanian actor Victor Rebengiuc (opening picture), who voiced his discontent with the current political power several times and even participated in the actors' protest against the justice changes, stars in the new Taxi video clip.
Lyrics:
Când zic 200.000, voi vă gândiţi la un tun pe care l-aţi dat sau urmează să-l daţi (When I say 200.000 you think of some money you made or are about to make illegally)
Eu mă gândesc la 200.000 de copii care se culcă în fiecare seară nemâncaţi (I'm thinking about the 200.000 children who go to bed hungry every night)
Și a doua zi se duc la şcoală şi asta dacă se duc (And the next day they go to school, that is if they do go to school)
Pentru că mulţi muncesc pentru mâncare sau câţiva bani (Because many work for food or some money)
Și d-aia îmbătrânesc înainte de vreme şi d-aia au riduri (And that's why they age prematurely and that's why they have wrinkles)
D-aia au riduri, d-aia au riduri, riduri la 14 ani (That's why they have wrinkles, that's why they have wrinkles, wrinkles at 14 years old)
Chorus:
Bă, nenorociţilor (You bastards)
Nu vă doresc să vă crape nici capul, nici inima în trei (I do not want you to crack your head or your heart in three)
Bă, nenorociţilor, nu vă doresc să muriţi (You bastards, I don't want you to die)
Vă doresc să trăiţi, (I hope you live)
Vă doresc să trăiţi ca ei! (I hope you live just like them!)
Când zic 10.000, voi vă gândiţi la o şpagă mică, absolut firesc, normal (When I say 10.000 you think of a small bribe, absolutely normal)
Eu mă gândesc la 10.000 de copii născuţi prematur, care mor annual (I'm thinking about 10,000 babies born prematurely, who die annually)
Și mii de femei nu sunt mame, şi mii de bărbaţi nu sunt taţi (And thousands of women who are not mothers, and thousands of men who are not fathers)
Și vieţile lor sunt cărţi cu albe file din ziua în care au privit neputincioşi cum copilul lor, (And their lives that became empty books from the day they looked helpless as their child)
Copilul lor a murit cu zile (Their child died prematurely)
Chorus:
Bă, nenorociţilor (You bastards)
Nu vă doresc să vă crape nici capul, nici inima în trei (I do not want you to crack your head or your heart in three)
Bă, nenorociţilor, nu vă doresc să muriţi (You bastards, I don't want you to die)
Vă doresc să trăiţi, (I hope you live)
Vă doresc să trăiţi ca ei! (I hope you live just like them!)
Când zic 3 euro, voi nu-nţelegeţi ce zic şi d-aia nu vă gândiţi la nimic (When I say EUR 3 you don't understand what I say and you do not think of anything)
Eu mă gândesc la un milion şi vreo 500.000 care trăiesc cu 3 euro pe zi (I'm thinking about a million and about 500,000 who live EUR 3 a day)
Și la sute de mii de bătrâni uitaţi care nu se gândesc niciodată la niciun mâine (And about hundreds of thousands of forgotten old people who never think of tomorrow)
Pentru că în fiecare azi au de luat o decizie vitală (Because they have to make a vital decision every day)
Să-şi ia medicamente, să-şi ia medicamente, medicamente sau pâine (To buy their medicines, to buy their medicines, medicines or bread)
Chorus:
Bă, nenorociţilor (You bastards)
Nu vă doresc să vă crape nici capul, nici inima în trei (I do not want you to crack your head or your heart in three)
Bă, nenorociţilor, nu vă doresc să muriţi (You bastards, I don't want you to die)
Vă doresc să trăiţi, (I hope you live)
Vă doresc să trăiţi ca ei! (I hope you live just like them!)
newsroom@romania-insider.com
(Photo source: Facebook / Trupa TAXI)
Normal