Romanian president wants "fast procedure" for new Govt. to avoid political instability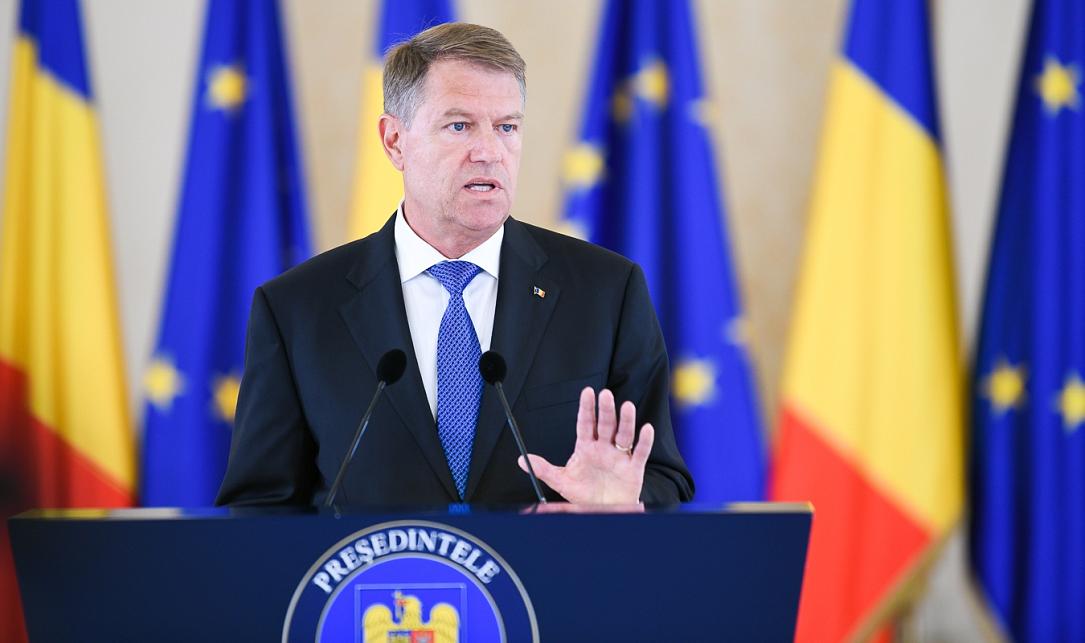 President Klaus Iohannis reacted on Tuesday to the new political uncertainty generated by the resignation of prime minister Mihai Tudose. He said he wants a "fast procedure" for the appointment of a new Government, to avoid a possible political instability.
"One year after the elections, we already have two failed PSD governments. We obviously need a new government now, to shorten as much as possible the situation of uncertainty," the president said.
"I want a fast procedure for the appointment of a new government because this political uncertainty must not degenerate into political instability and, more importantly, I want to prevent possible negative economic consequences of this crisis that appeared once again within the PSD."
The president also said he appointed Mihai Fifor, the current minister of defence, as interim prime minister. Deputy prime minister and development minister Paul Stanescu was expected to run the government until a new prime minister is appointed.
Klaus Iohannis also invited the parties to consultations on appointing a new PM. According to the schedule posted on the Presidential Administration's website, the ruling Social Democratic Party (PSD) will be the first to participate in consultations, starting 12:00 on Wednesday, January 17. PSD's proposal for the prime minister seat is MEP Viorica Dancila.
The National Liberal Party (PNL) will also send a delegation to the consultations with the president at 13:00. Then, from 14:00, Klaus Iohannis will talk to representatives of Save Romania Union (USR), followed by those of the Popular Movement Party (PMP), the Democratic Union of Hungarians in Romania (UDMR), and the national minorities.
Mihai Tudose announced his resignation from the prime minister position on Monday, January 15, during the Social Democratic Party's executive committee meeting. Most of PSD's executive committee members voted in favor of withdrawing political support for the PM. Tudose is the second PSD prime minister forced to leave office after only six months, after a clash with party leader Liviu Dragnea. In June 2017, PSD overthrew its own Government by no-confidence motion only to get rid of former PM Sorin Grindeanu, who refused to take orders from Dragnea any more.
Opposition asks for early elections in Romania, PSD threatens to suspend president
Irina Marica, irina.marica@romania-insider.com
Normal