Romanian president cancels visit to Kiev due to intolerant education law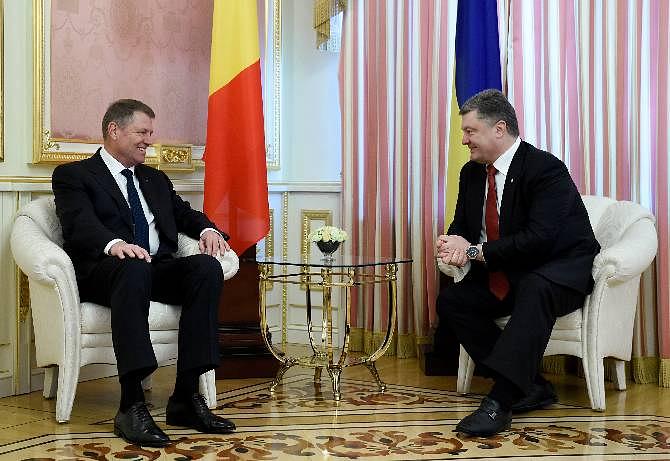 Romanian president Klaus Iohannis has cancelled his visit to Kiev in October after the Ukrainian Parliament passed a law that would severely restrict the right to education in the mother tongue for minorities in Ukraine, including the Romanian minority.
Iohannis made the announcement in New York yesterday. He said he also met with Ukrainian president Petro Poroshenko at the UN and informed him of his decision. Iohannis said that he actually wanted to visit the Ukrainian Bucovina area, where a lot of Romanians live, together with Poroshenko.
"Postponing a presidential visit is an extremely harsh diplomatic signal," Iohannis said adding that he hoped Romania and Ukraine would reach an approach that would allow Romanians in Ukraine continue to study in the Romanian language
The Romanian president also refused to receive the Ukrainian Parliament's president at the Cotroceni Palace during a visit to Bucharest that planned for the end of September. The Romanian president has attended the UN General Assembly in New York this week.
Romania, SEE countries call for protection of national minorities' rights in Ukraine
editor@romania-insider.com
Normal