Romanian firemen rescue orphan stork chicks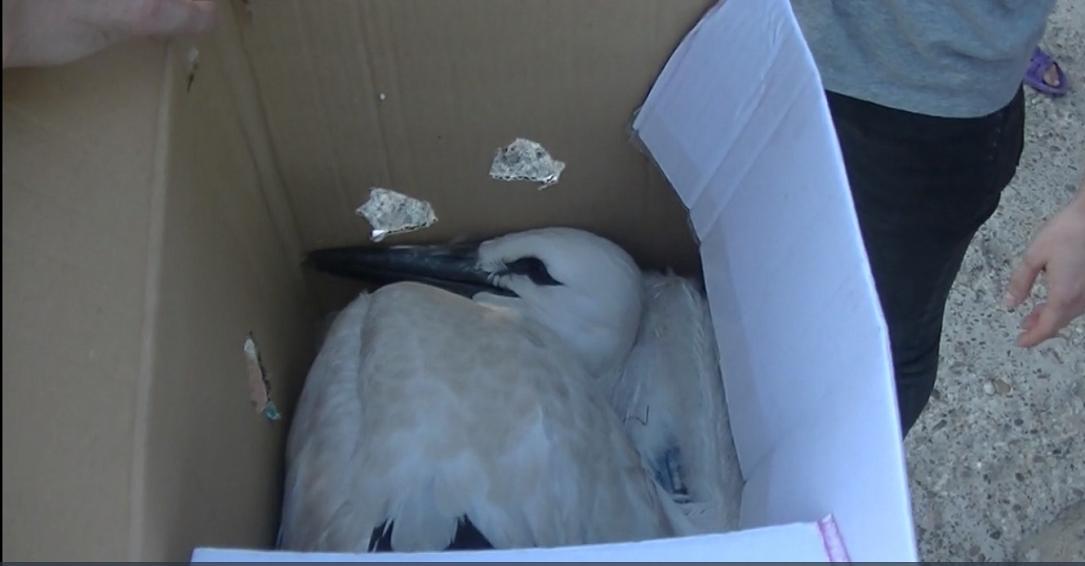 Military firemen in Galati, in eastern Romania, rescued four orphaned stork chicks at the end of last week, Agerpres reported.
The chicks were left alone in the nest after their mother died trying to defend them from a heavy hail. The large hail pellets broke the mother stork's wing bones and the bird fell from the nest. It was taken to a vet but did not survive.
The chicks were in danger of starving to death if the firemen and volunteers of the Help Lăbuş Association had not helped them. The chicks were taken to a shelter.
The lesson we learn from watching storks in their Romania nest
Romanian Ornithological Society launches white stork census app
(Photo: print screen after Adevarul video)
Normal