Romanian film review – Dreams, booze and road trips: Corneliu Porumboiu's short films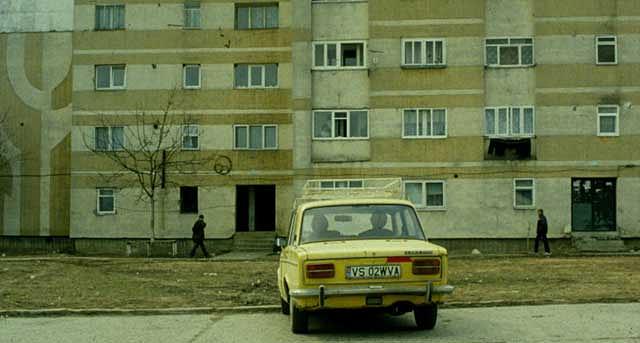 Corneliu Porumboiu is working on a new film and it's about two guys looking for a hidden treasure. Obviously, I can't wait to watch it. Comoara/The Treasure will premiere at Cannes in a few weeks and in Romania on May 29. To pass the waiting time, I've been watching his short films these days, and I can recommend them to you as well. Please find the links to the films below (the quality is not perfect but at least one can watch them with English subtitles).
My favorite of his shorts is Călătorie la oraș/A Trip to the City, a hilarious and fast comedy about a shy village teacher and a cool-as-a-cucumber driver traveling to the city to get a computer suitable for an internet connection (this was the early 2000s) and – since they are going all the way to town - a new toilet seat for the mayor. The journey does not go according to plan, of course, and the adventure in securing the aforementioned objects and making it home well are hair-raisingly funny.
Visul lui Liviu/Liviu's Dream is a more serious film, a study of a young man's dreams and his choices in everyday reality. Pensive and insightful, the film is nevertheless light and sprinkled with flashes of Porumboiu's wry humor.
Pe aripile vinului/Gone with the Wine is his debut, a funny tale on drinking and the (mixed) blessings of seeing the world sober. The film is very light and less assured than his later shorts but it's still very amusing. And the title is brilliant.
All these films boast a great eye for details, perfects scripts with hilariously comedic lines and a brilliant choice of actors, all elements which are found in Porumboiu's later, more ambitious features. I recommend them whole-heartedly and with the biggest smile. Enjoy!
A Trip to the City is hosted here.
(the other three parts of Liviu's Dream are also online; check for them on the right-hand side of the clip list)
 by Ioana Moldovan, columnist, [email protected]
Normal