Company Profile
Romanian Company Profile: Dr. Leahu Dental Clinics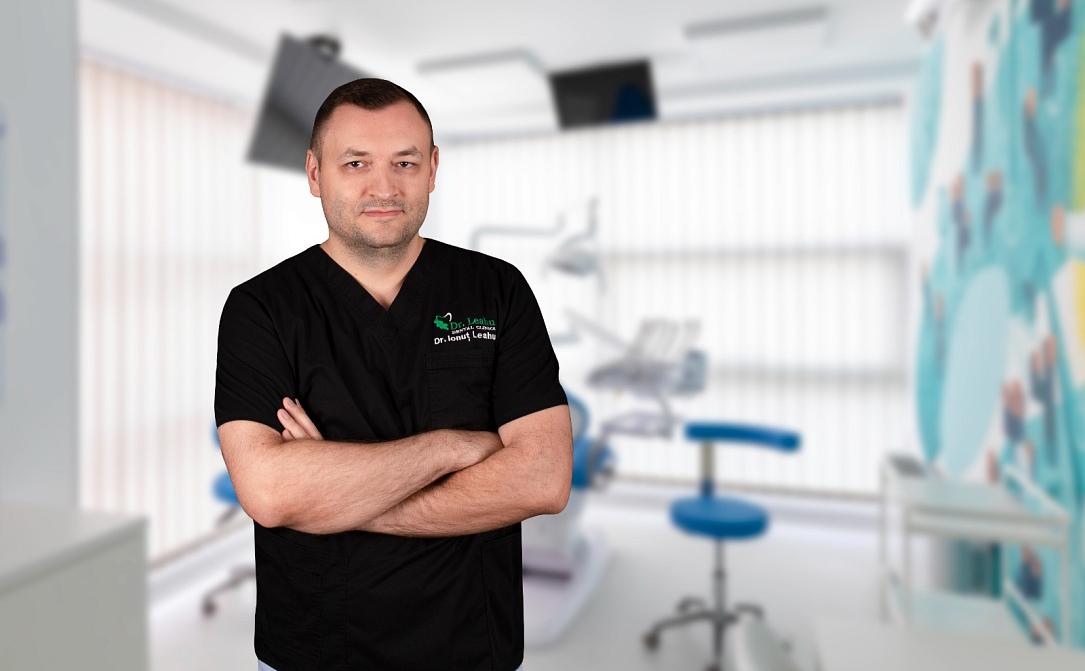 Dr. Leahu Dental Clinics Network is the largest network in the Romanian dental industry, with multiple locations in Romania. The clinics offer a wide range of dental services, including general dentistry, cosmetic dentistry, implantology, orthodontics, and periodontology. Dr Leahu Dental Clinics is known for its state-of-the-art facilities, experienced dental professionals, and commitment to providing the best possible care to its patients.
The mission: To provide every patient with real health and exceptional experience.
Dr Leahu Dental Clinics, founded in 2011
Dr Ionut Leahu founded the first Dr Leahu Dental Clinic in Bucharest in 2011 with the goal of creating a dental care provider that offered comprehensive dental services, including cosmetic dentistry, in a welcoming and modern environment. Dr Leahu's vision was to provide patients with access to the latest dental technology and the most advanced treatments, while also focusing on patient comfort and convenience.
The success of the first clinic led to the opening of additional clinics. Dr. Leahu Dental Clinics is present in 13 cities in Romania (Brașov, Craiova, Ploiești, Bucharest, Pitești, Timișoara, Turda, Constanța, Oradea, Iași, Sibiu, Galați, Cluj -Napoca), has 169 dental offices and a fully digitized dental technique laboratory, spread over a total area of over 8000 square meters and a team of over 500 employees, including 200 doctors and five specialists in general anesthesia. Each clinic integrates at least one digital dental radiology center.
Dr Leahu Dental Clinics employ experienced dental professionals, including general dentists, orthodontists, periodontists, and implantologists. The dental professionals at Dr. Leahu Dental Clinics are committed to providing the highest quality of care to their patients and are dedicated to staying up-to-date with the latest dental techniques and technologies.
At Dr. Leahu Dental Clinics, patients receive innovative dental treatments using state-of-the-art equipment and technologies, including laser treatments, oral cancer detection, full-mouth restoration treatments in just 24 hours, and the modern CEREC 3D CAD/CAM technology that creates dental crowns and veneers in just one hour.
The network also has its own training center - Dr. Leahu Training Center.
Innovation in dental industry and financial results
The Dr. Leahu Space Academy, a unique concept in Romania dedicated to children, is the first dental clinic with a gamification system. It is a special concept created for children based on the digital experience that combines fun and dental health and can be found in all Dr. Leahu Dental Clinics throughout the country.
The Dr. Leahu Dental Clinics network is the first entity in the healthcare industry to be traded on the alternative system of the Bucharest Stock Exchange.
Dr. Ionuț Leahu, Owner and Dentist with competence in Oral Implantology and Master in Oral Implantology and Periodontology
Dr. Ionuț Leahu owns 20 dental clinics, including a dental clinic in London, has thousands of successful dental implants and is one of the dentists with a large presence in every open dental clinic.
Doctor Ionuț Leahu followed dentistry with passion and wanted each patient to be unique and to benefit from real health and beautiful smiles, in an extremely short time. He has built a whole team of professional doctors around him, and in all medical clinics, there are new medical devices and modern equipment, which helps both Dr. Ionuț Leahu and his surgery team to obtain exceptional results for the dental health of the patients.
More on the Dr. Leahu Dental Clinics' website.
- This is a promotional text.
Normal