Hot regional Romanian cities to find a job & companies now hiring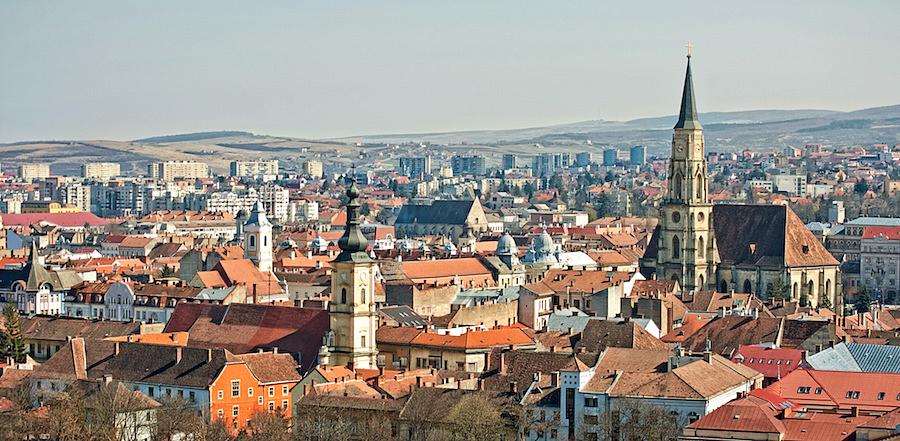 Foreign companies invest millions of euros in Romania, and capital Bucharest is no longer the only city to attract the largest foreign investments or create most of the new jobs available on the market. Because employers face a shortage of qualified and highly qualified workforce, the salary gap between the capital and the rest of the big cities in Romania is non-existent in certain industries.
While analysing the recruitment ads published on the job sites, one notices that, besides Bucharest, multinationals are looking for tens of thousands of employees in several other cities in Romania. In general, companies are heading to major university centres where they can find students who are covering key economy areas or whom they can prepare through internships and trainee programs.
This is the reason why many job offers are available in cities such as Cluj-Napoca, Timisoara, Iasi, Brasov or Targu Mures. The companies are looking for employees in industries such as IT, sales, accounting, automotive or retail. Employees who know foreign languages, such as German, French, Italian, Portuguese, Dutch, Czech, Hungarian, among others, are in great demand.
Cluj-Napoca  -skyline pictured above - emerged as a surprise city in Romania in recent years. The unofficial capital of the Transylvania region has grown massively lately, from all points of view: economic, cultural and touristic, and has managed to surpass Bucharest in many ways.
The shock that Nokia generated in 2011 by closing its phone factory in Jucu - one of the most important foreign investments in the region at the time – did not discourage the businesses in the region. The reasons why a lot of multinationals come to Cluj are the proximity to western Europe and the local authorities offering tax incentives for foreign investors. Human resources wide, it is also easy to find German and Hungarian speakers in the region, which is a big advantage for companies working with foreign customers.
Cluj-Napoca is currently known as the most important IT centre in Romania, and salaries in this industry often exceed those in Bucharest. In addition to job stability, companies offer other benefits to their employees, such as health insurance, gym and spa pass, and even family relocation facilities for those who move to Cluj for a certain job.
Companies such as Emerson, Bosch, and JacTravel are just a few of the multinationals that have announced the expansion of their businesses in Cluj this year and creation of new jobs.
Following Cluj-Napoca, Timisoara is a Western Romania city that has grown significantly in recent years and attracted many foreign investments. The IT sector and the car industry are the two areas that create most of the jobs in the region.
For instance, Indian company Wipro is expanding its business in Timisoara by opening an automotive engineering centre. The company has offices in Bucharest and Timisoara, where it implements innovative embedded software solutions for global and European customers. Wipro is recruiting experienced technology professionals and engineering graduates from top universities in Romania to work in areas such as automotive infotainment systems, interconnected cars and advanced driver assistance systems.
Helpdesk Officer with German/Italian/French/Spanish - Wipro Technologies, Timisoara
HRSS Specialist with German/Portuguese - Wipro Technologies - Timișoara
After closing down the phone factory in Cluj, Nokia focused on research and development in telecommunication in Timisoara, where the company intends to expand its business and to make new hires this year. The centre develops broadband wireless technologies for areas like the Internet of Things, and new mobile communications technologies.
Iasi, in Northern Romania, is one of the largest university centres in the country, and the unofficial capital of the Moldova region. Although it is located in the poorer part of Romania and further away from Europe's rich west, the specialists here have attracted foreign employers who invest in IT research and development centres, especially software and applications.
The biggest company that is currently hiring in Iasi is the American online giant Amazon, which recruits specialists for its centre there. According to the job announcements, Amazon is looking for Senior Compliance Associates, French, Italian or Spanish speakers, as well as software engineers and developers.
Currently, there are over 4,000 job offers available in Iasi, most of them in sales, financial services, audit, accounting or retail.
Employers in Pitesti and Craiova, cities which have a tradition in car making due to the Dacia-Renault and Ford factories, as well as other smaller towns in the region, are constantly looking for engineers and specialists in the auto industry, as well as in the areas of auto components and IT solutions related to cars.
Constanta, Brasov, and Targu Mures are also cities where companies have permanently over 4,000 jobs available on recruitment sites.
With a stable economy and a well-trained workforce in industries that are expanding in the present days, Romania has become an important country in Central and Eastern Europe for big foreign companies that want to grow in the region, in recent years. While the employers in the major cities hunt specialists in IT, automotive and engineering industries, banks, the major retail and restaurants chains and insurance companies have job vacancies in almost all the cities in Romania, regardless of size.
(photo source: Adobe Stock)
Normal