French group Société Générale brings CEO from Russia to manage Romanian subsidiary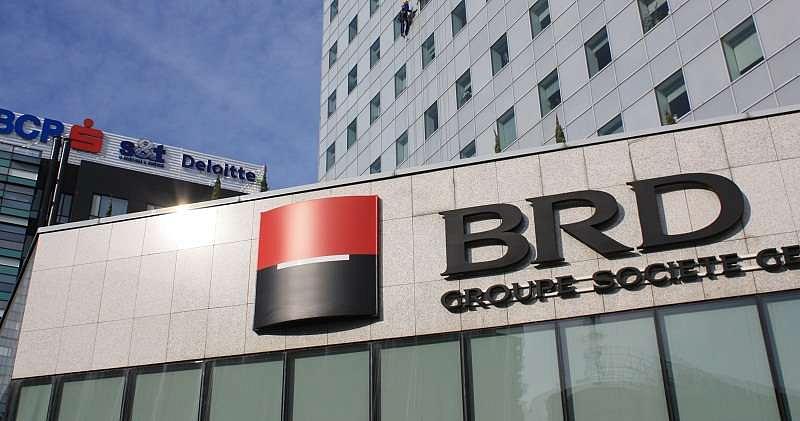 French group Société Générale has appointed Francois Bloch to succeed Philippe Lhotte as CEO of BRD, the second biggest bank in Romania, starting November 1, 2016.
The bank made the announcement the same day that it posted its financial statements for the first half of this year, which show a 64% increase in net profit compared to the same period of 2015.
The nomination was approved by BRD's board of directors on Tuesday, August 2, but also needs the approval of Romania's National Bank (BNR).
Francois Bloch is currently First Deputy CEO of Rosbank, Société Générale's subsidiary in Russia. He started his career in 1990 at French bank Fimat, which is also owned by Société Générale. He has held various positions in France, Germany and in the USA.
In 2008, Bloch was appointed Head of Strategy and Integration at Newedge, the global brokerage unit jointly owned by Société Générale and Credit Agricole. In 2009, he joined Société Générale Risk Division as Global Head of Credit Risk – Countries and Financial Institutions. Since June 2012 he has been First Vice-President of Rosbank.
Philippe Lhotte has been CEO of BRD since September 2012. He has led the bank through one of the most difficult periods after its privatization and had to clean up its portfolio of the non-performing loans that piled up during the financial crisis.
Lhotte steered BRD from EUR 74 million losses in 2012 and EUR 87 million losses in 2013 to a net profit of over EUR 100 million in 2015. In 2014, the bank had a net profit of under EUR 10 million.
BRD also recorded its first asset growth in 2015, after three years of decline. The bank had total assets of close to EUR 11 billion at the end of 2015 and a market share of 13%. In 2008, when the financial crisis hit, BRD had a market share of 15.7%.
BRD is listed on the Bucharest Stock Exchange and has a market capitalization of EUR 1.49 billion. Societe Generale owns 60.2% of the bank's shares while the remaining 39.8% are held by other investors, including Romanian pension funds and foreign investment funds.
Romanian lender BRD sees lower net profit in Q1
editor@romania-insider.com
Normal