Romanian librarian/endurance athlete finishes third at 6633 Arctic Ultra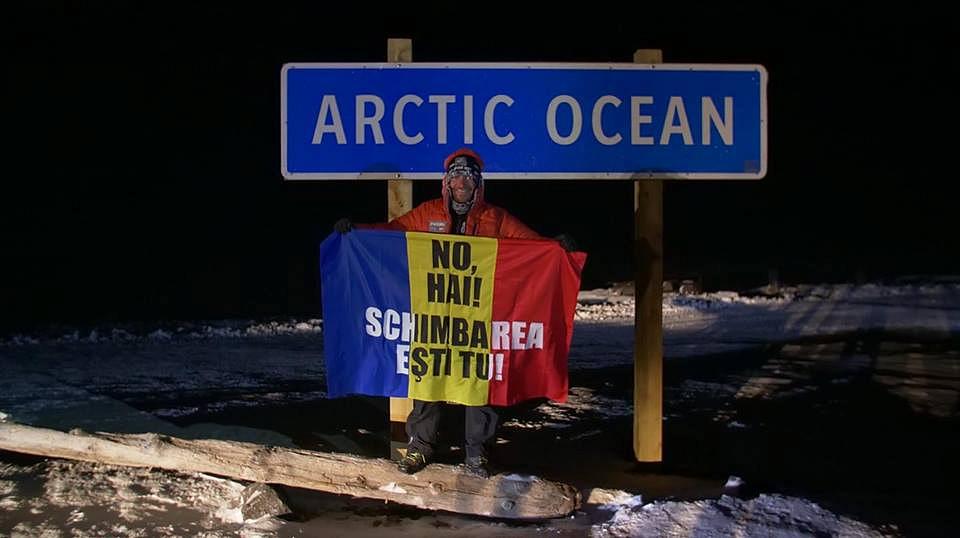 Romanian Avram Iancu, known as the librarian who swam the English Channel, finished third in this year's edition of the 6633 Arctic Ultra, one of the toughest ultramarathons in the world. He completed the 611-kilometer race in over 206 hours (eight days and a half).
Only 6 of the 15 competitors who entered the race this year managed to get to the finish line.
"I followed my path to the end. To the end of the world," Avram Iancu wrote on Facebook. "Although I've made it, I have no merit, it's only divine grace."
Avram Iancu is the fourth Romanian who finishes this race, after three-times winner Tiberiu Useriu, Andrei Rosu and Vlad Tanase. He also participated in last year's race but was forced to quit after one day due to calf pain.
Avram Iancu has become known as an endurance athlete in recent years mainly due to his performances as a swimmer. He swam the English Channel without a neoprene suit. He also swam the Danube from its spring to the Black Sea, a world premiere. Another performance was swimming 60 days in the Black Sea from Constanta to Istanbul.
editor@romania-insider.com
(Photo source: Avram Iancu on Facebook)
Normal