Romanian President invites PM to consultations on foreign policy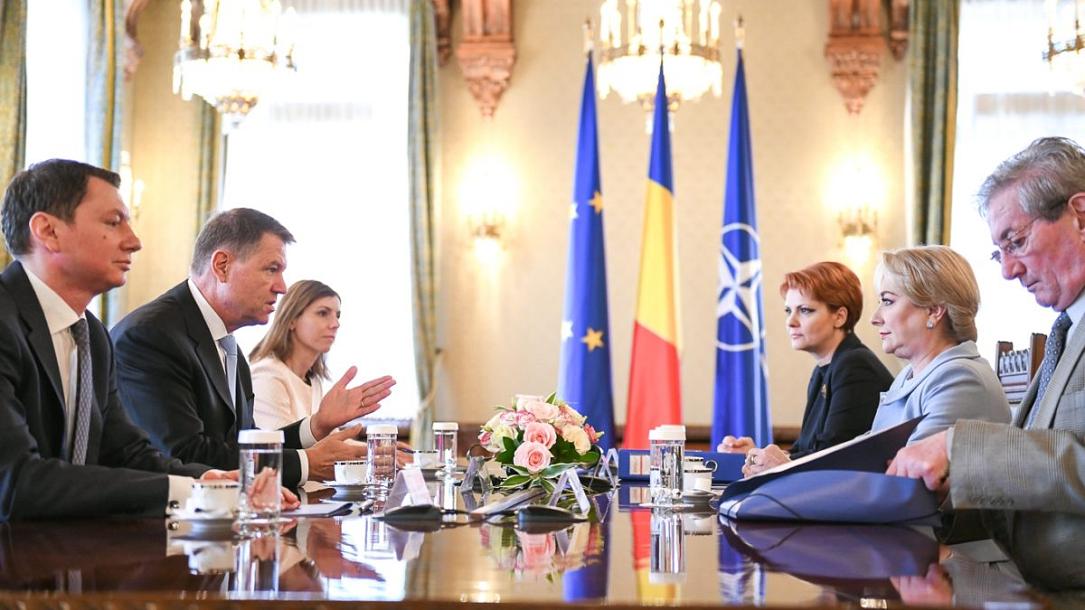 Romanian president Klaus Iohannis invited prime minister Viorica Dancila to the Cotroceni Palace for consultations on Romania's foreign policy.
The possible move of Romania's Embassy in Israel from Tel Aviv to Jerusalem will be one of the issues to be discussed by the two high officials. Ruling coalition leader Liviu Dragnea announced that Romania would move its Embassy in Israel from Tel Aviv to Jerusalem while the Government said it approved a memorandum to start analyzing the effects of such a move.
Dragnea and Dancila made a visit to Israel recently and President Klaus Iohannis said he wasn't informed about this. Romania, together with Hungary and Czech Republic also blocked a EU statement to condemn the US decision to move its embassy to Jerusalem. President Klaus Iohannis, who has an important role in Romania's foreign policy, said he wasn't consulted on this decision and called for a meeting with foreign affairs minister Teodor Melescanu, but the minister said he needed the PM's approval to come to this meeting. The president then invited Dancila to consultations and said she could also bring some of her ministers with her. Dancila accepted and the meeting takes place today, at 11:00.
The relations between the president and the PM are tense after Iohannis asked for Dancila's resignation twice in recent weeks.
Foreign affairs minister: Moving embassy to Jerusalem could impact Romania's UN Security Council bid
Normal