Romanian President states need for ample debate on state's architecture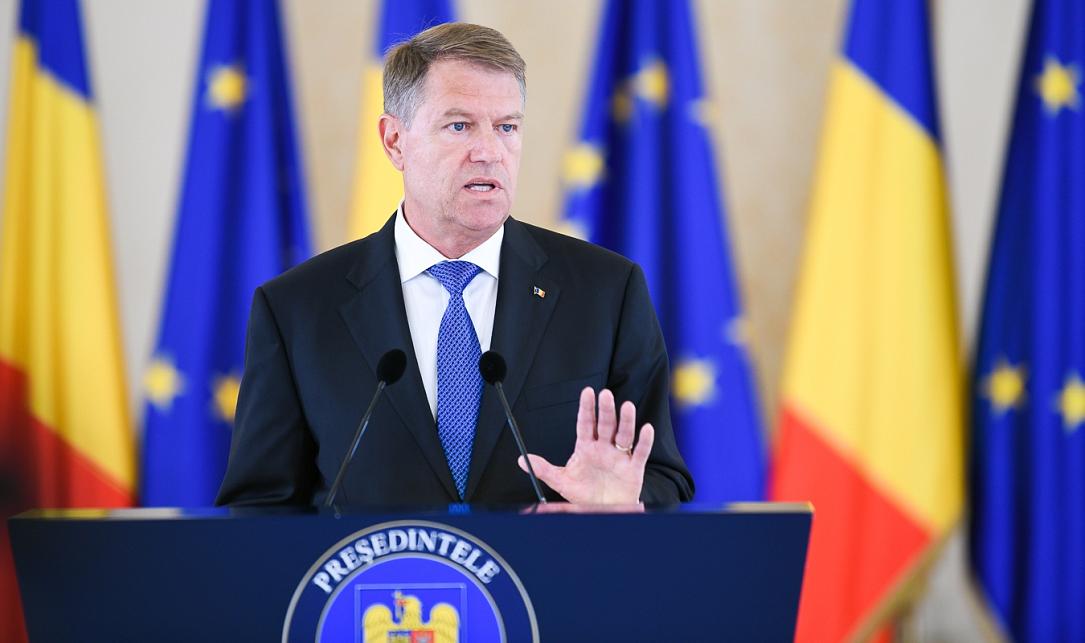 Romanian president Klaus Iohannis said on Tuesday, June 12, that the ruling Social Democratic Party (PSD) is trying to "amputate" the president's powers and that an ample debate on the state's architecture is needed, one that may even end with a referendum.
This was the president's first official reaction after the Constitutional Court (CCR) published last week the motivation of its decision on the dismissal of chief anticorruption prosecutor Laura Codruta Kovesi.
Iohannis said that, at this stage, the Court's motivation brings up more questions than clarifications. He added that the answers to questions such as "what is the status of prosecutors in Romania?", "do we have a new justice super-minister in Romania who decides and the president executes?" and "what does the Superior Magistracy Council stand for?" are needed to define the state's architecture.
According to the CCR motivation, the justice minister has authority over the prosecutor's careers and has a central role in the dismissal procedure. The president can only check the legality of the procedure not the opportunity, according to CCR. Thus, the president can't have an opinion on the evaluation based on which the justice minister asked for the dismissal of the National Anticorruption Directorate (DNA) chief prosecutor, the Court explained.
When asked if he would sign the decree to revoke the DNA head now that the CCR published its motivation, Iohannis said he would react in a "reasonable time".
"We can't wait until December, but I don't think that someone seriously expects that I apply a decision in a day or two," he said, adding that there were no grounds for his suspension.
"I don't break the Constitution, I watch that it is respected," he said.
Representatives of the Social Democratic Party (PSD) said the Constitutional Court's decision is mandatory and should be applied immediately. PSD leader Liviu Dragnea said on Sunday that the president will make a fatal mistake if he doesn't respect the Constitutional Court's decision on revoking the DNA chief.
President Iohannis: No "shadow state" in Romania!
Normal