President Iohannis: No "shadow state" in Romania!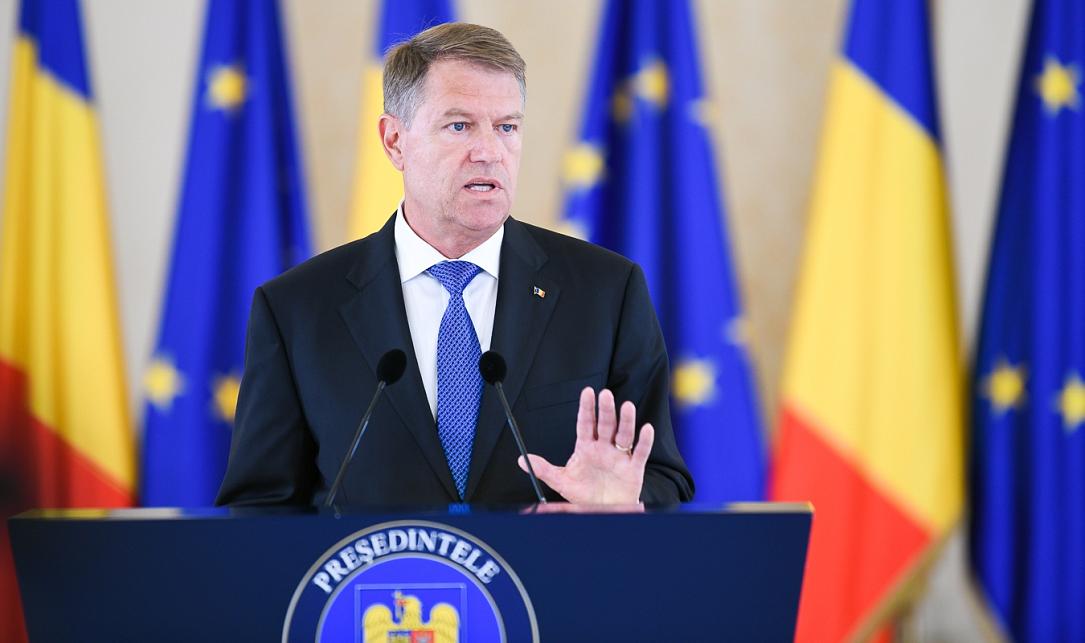 Romanian president Klaus Iohannis said on Tuesday (June 12) that there's no such thing as a "shadow state" in Romania and this is only an invention of the Social Democratic Party (PSD) to motivate its initiatives against the justice system and the secret services.
"It's that simple. In Romania there is only one state, the one that I represent," Iohannis said, according to News.ro.
He also commented on PSD leader Liviu Dragnea's statements about prosecutors who are allegedly executing political orders exposing themselves to great risks.
"A politician that is also a felon goes on TV and threatens magistrates after he called a mediocre rally against justice. It's inadmissible," the president said.
The president's comments came after the ruling coalition gathered over 150,000 people in Bucharest's Victoriei Square on Saturday, June 9, to protest against the "shadow state" and the "abuses in the justice system". The coalition leaders said this shadow state was the new "Securitate" and that president Klaus Iohannis was their representative.
Moreover, on Sunday evening, PSD leader Liviu Dragnea said in a TV interview that the president's decision to prolong the mandate of the anti-organized crime (DIICOT) chief prosecutor and liberal leader Ludovic Orban's criminal complaint against prime minister Viorica Dancila for treason were coordinated. "I hope no prosecutor will risk so much and go on with this madness. It's madness. Many prosecutors risk paying a hefty price," Dragnea said. He added that, through these action, Iohannis wanted to take down the Government and break the majority in the Parliament.
Romanian SocDem leader: Anything is possible if president doesn't dismiss DNA head
Normal