Partner Content
(P) Radisson Hotel Group brings Radisson RED upscale brand to a mature Romanian hospitality market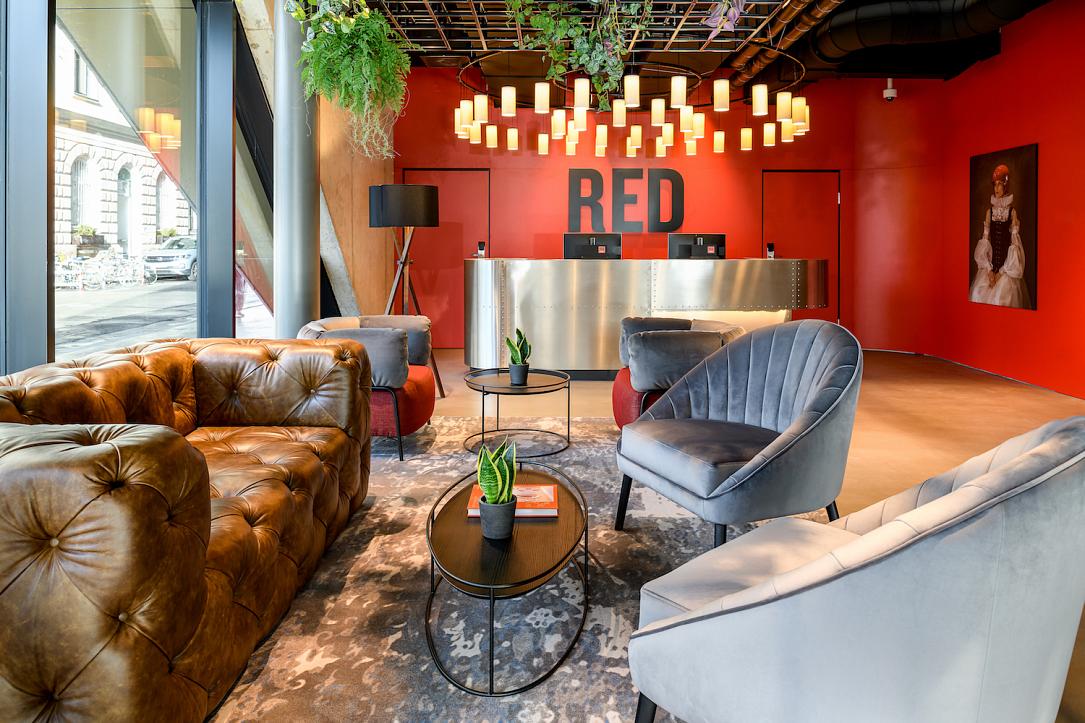 Radisson Hotel Group, one of the largest hospitality groups in the world, is looking to expand in Romania with Radisson RED, its upscale hotel brand. The company partners with local investors under leased, managed, or franchise deals for Radisson RED hotels in urban, dynamic locations across key primary and secondary cities in Romania.
With a current portfolio of more than 70 hotels in operation and under development, and with openings and signings in Miami, Johannesburg, London and Vienna, Radisson RED stands out from the crowd, while offering investors an efficient operating model and a simple design turnaround. This is a hotel brand for mature markets, and the fact that Radisson Hotels Group chose to bring Radisson RED to Romania is a clear sign of the maturity of the Romanian hospitality market.
"For our partners, we provide support in the form of teams of experienced experts at your fingertips. From in-house architects and surveyors to engineers and functional specialists, we can support with everything from concept planning, throughout the construction, up to the grand opening of your hotel and its ongoing operational success. We also provide a highly individual approach in new-build solutions for investors who choose to affiliate their hotels with Radisson RED," said David Jenkins, Vice President of Business Development at Radisson Hotel Group.
Hotel owners who work with Radisson Hotel Group in bringing Radisson RED to the Romanian market receive support in project definition and space planning, revenue optimization tools, safety & security, procurement, pre and post-opening support, as well as owner privileges.
Radisson RED hotels have a premium lifestyle design approach, combining art, industrial, and quality materials and furniture, to provide guests endless opportunities to switch effortlessly between business and pleasure. Radisson RED hotels are designed to be cool and functional, with a lobby ideal for social connections, super-fast free WiFi connectivity, communal space design, 24/7 gyms with cutting-edge equipment, check-in and check-out through an app, and content streaming on 46" TVs in all rooms. Radisson RED Hotels also include self-serve food and drinks outlets that are familiar to use and full of fresh twists, and meeting and events places where high-spec technology meets playful design for throwing an epic party or for getting meetings off an autopilot. Guests in Radisson RED hotels enjoy a super sleep experience, with carefully chosen mattresses and bedding, and USB charging right near their beds.
"Radisson RED lobbies are ideal for social connections, the bar is the centre of the lobby and the place to be for our guests and for the locals. The casual service style and the space formatting promote a buzzing, social atmosphere. Guests can feel inspired, engaged with others, and connected to the heart of the destination – a dynamic Romanian city," added David Jenkins.
Radisson RED hotels boast 100 to 250 rooms each, with sizes ranging from 21 sqm rooms to 24 sqm studio apartments.
Radisson Hotel Group just opened a new Radisson Blu hotel in Cluj-Napoca, and is present in Bucharest with two hotels, Park Inn by Radisson Bucharest Hotel & Residence and the upper-upscale Radisson Blu Hotel, Bucharest. Two more Radisson Blu hotels will open in Romania in 2022 and 2024, strongly expanding the presence of the group in the country.
The hospitality group has invested more than USD 400 million over the last years to further strengthen the relevance of its brands, in new innovative business lines such as hybrid rooms, serviced apartments, and urban resorts, as well as in State of the art IT infrastructure. Over USD 100 million are currently being invested to provide hotel owners and guests world-class and state of the art information technology focusing on guest experience, property management as well as revenue and cost optimization.
The Radisson Hotel Group portfolio includes Radisson Collection, Radisson Blu, Radisson, Radisson RED, Radisson Individuals, Park Plaza, Park Inn by Radisson, Country Inn & Suites by Radisson, and Prizeotel, brought together under the commercial umbrella brand Radisson Hotels.
(p) - This article is an advertorial.
Normal