(P) The learning journey begins! Building strong children at King's Oak British International School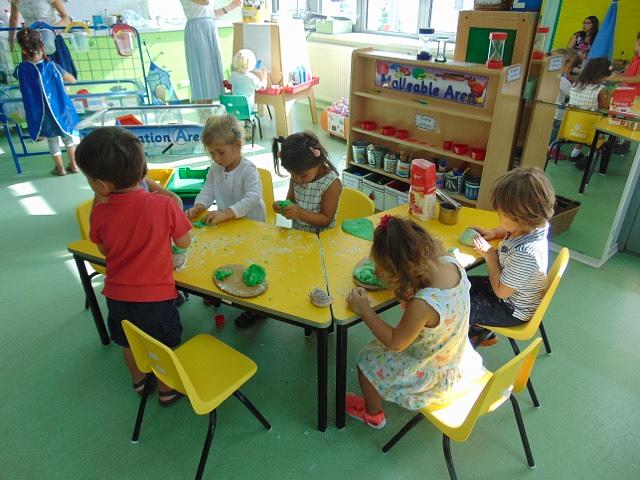 The first five years of our life are unique, and every child deserves a creative, happy and stimulating learning environment.
At King's Oak British International School we are dedicated to providing young children with a creative learning environment rich in hands-on experiences that make them love coming to school. In our nursery, you will find an enthusiastic and dedicated group of teachers that create a vibrant learning environment which promotes joyful learning.
Each child's wellbeing is at the forefront of our philosophy. From the moment they are greeted with a big smile and a friendly word at the door in the morning until they wave goodbye in the afternoon, each child is made to feel safe, secure and happy.
Pupils in the nursery follow a curriculum which is based on the seven areas of learning in the Early Years Foundation Stage and is organized into topics and themes. We bring these to life through a balance of child-initiated and adult-led play-based activities.
Our experienced teachers and an excellent child-adult ratio allow us to achieve outstanding academic results and help children develop an international mindset alongside an appreciation of their own culture.
In addition to our warm and inviting classrooms, children in the Nursery have direct access to spacious, safe, purpose built outdoor play areas designed especially for every age group to excite and inspire.
If you want to see better in action, come and visit us!
Learning for life!
(p) - this article is an advertorial
Normal