Partner Content
(P) InterContinental Athénée Palace Bucharest: A New Era of Luxury Hospitality near the Romanian Athenaeum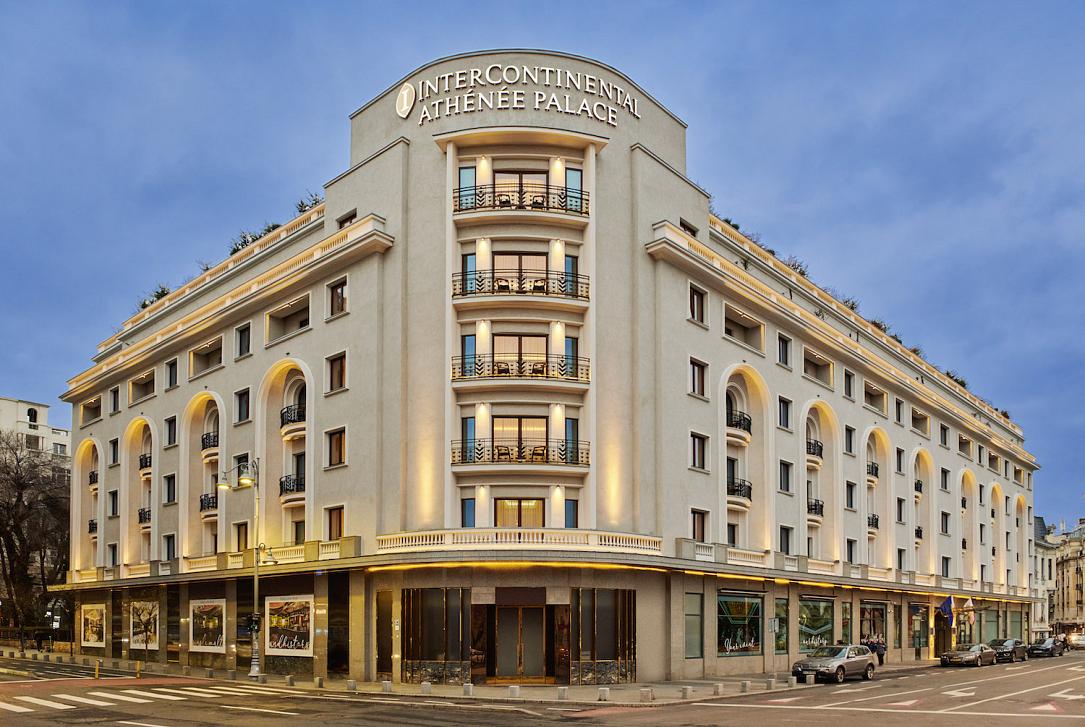 Step into a world of refined elegance and timeless beauty at InterContinental Athénée Palace Bucharest, the newest addition to IHG® Hotels & Resorts' portfolio in Romania. This iconic establishment located on Victory Avenue, near the Romanian Athenaeum, has undergone a spectacular transformation, embracing the InterContinental brand's legacy of luxury and sophistication. Nestled in the heart of Bucharest, amidst a landscape steeped in art and history, this hotel promises an experience that will captivate the senses and leave a lasting impression.
IHG® Hotels & Resorts Group (IHG®) is renowned as a benchmark in the global hotel industry. With over 75 years of expertise in luxury hospitality, they sought to bring the sophistication and high standards of the InterContinental brand to the revered Athénée Palace in Bucharest. Collaborating with owner company ANA Hotels, a visionary investment of over 40 million euros transformed this historic gem into a place of refinement and modernity.
The journey of rebranding and refurbishment unfolded over the past year, as the hotel underwent a meticulous restoration process. The result? A harmonious fusion of architectural grandeur, contemporary design, and unparalleled comfort. To achieve this, Alexander James Interiors Architects, in collaboration with local architects and artists such as Prof. Valeriu Mladin and Ioan Nemțoi or Mariea Petcu Chioibaș, worked tirelessly to blend the local historical monument's essence with InterContinental's hallmark of luxury. The outcome is a masterpiece that pays homage to the building's 109-year history, while embracing the demands of modern travelers.
Prepare to be enchanted by the captivating design concept that seamlessly intertwines the present with the past. The interior exudes a sophisticated charm, with a neutral colour palette accented by shades of green that celebrate the surrounding natural landscape. From the brushed and bevelled oak flooring to the walls adorned with three types of ornamental beech wood profiles, every detail exudes authenticity and refinement. The bathrooms, adorned with warm beige and grey tones of natural Botticino and Grigio Imperiale marble, evoke a sense of peace and relaxation.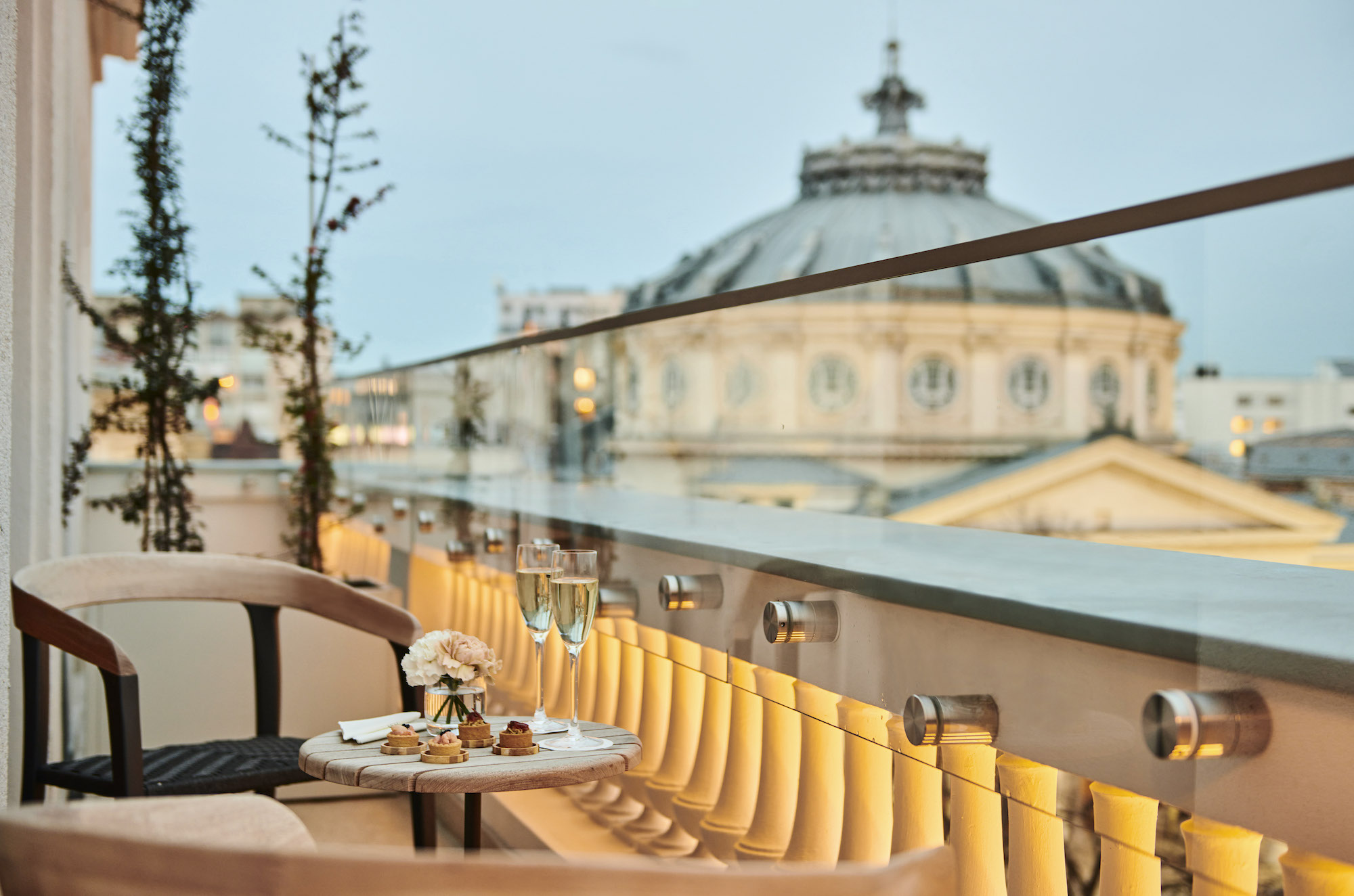 One of the key aspects that sets InterContinental Athénée Palace Bucharest apart is its dedication to showcasing local culture. The hotel proudly displays an impressive collection of artworks by renowned Romanian artists, adding an extra layer of authenticity and creating a unique experience for guests.
"At InterContinental, we have always wanted to capture the energy and culture of the place where we are located, to combine the international and local sides in a unique experience for all guests. During the rebranding period we have discovered a lot of interesting things about Romania and especially about the unique place that Athénée Palace hotel had in society throughout its history. Precisely because we wanted to integrate these aspects of the local culture, we worked with artists who perfectly translated our vision of the hotel. We have thus added an addition to the premium experience that our customers are used to." - states Nicolaas Houwert, General Manager InterContinental Athénée Palace Bucharest.
In addition to its artistic allure, InterContinental Athénée Palace Bucharest is also a place of technological innovation. Each room is equipped with intelligent access and control systems, offering guests a seamless and convenient experience. The microclimate is carefully regulated by an integrated management system, ensuring optimal comfort at all times.
"The Athénée Palace Hotel in Bucharest was a very attractive location for IHG® Hotels & Resorts (IHG®). The history of this place, the architectural sophistication of the building and its positioning in such a beautiful area of Bucharest made us feel the hotel was right for our vision. Now, after the extensive modernization process, I can say that IHG® Hotels & Resorts (IHG®) has made its mark on the place and we look forward to guests discovering the location's new lifestyle and superior service." - says Karin Sheppard, IHG Managing Director for Europe. 
InterContinental Athénée Palace Bucharest stands as a heritage to the harmonious blend of history, luxury, and art. Book your stay here and stay updated on their latest news and experiences by following them on Instagram.
(p) - This article is an advertorial.
Normal