How much does it cost to rent office space in Bucharest?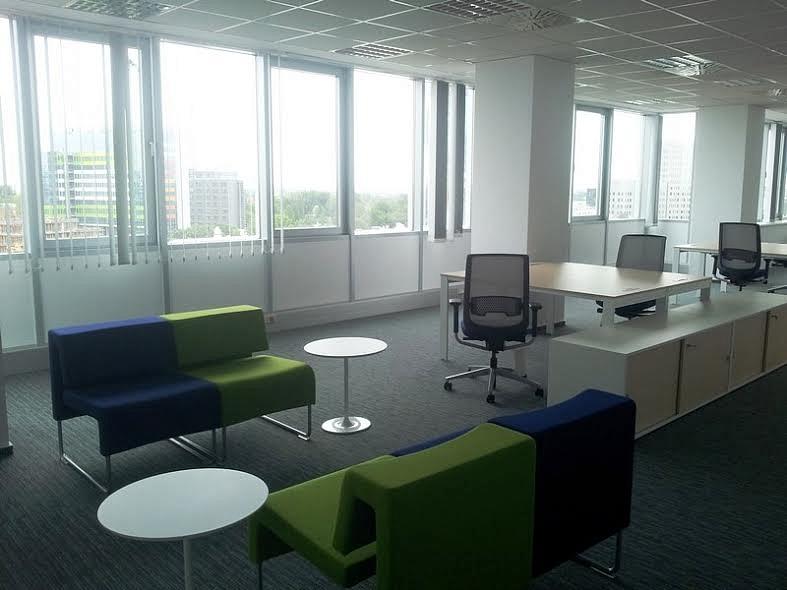 Companies looking to open offices in Bucharest can find plenty of office space rental options in the city. The rental costs vary depending on the building type, quality, on how old it is and where they are located.
A firm that wants to rent a 1,000-sqm office will be asked to pay monthly costs (rent, building maintenance, and utilities) starting at EUR 10,500 and going up to EUR 23,500 (EUR 10.5 - EUR 23.5 per sqm), depending on building's quality and the location. However, after negotiations, the costs can go down by over 10%, so the firm could rent the 1,000-sqm office for EUR 9,300 – EUR 20,900 per month, according to local real estate consultancy company Esop.
The monthly costs include the rent, the costs of building maintenance, and utilities. Maintenance costs vary between EUR 1.5 and EUR 4 per sqm per month whereas the utilities can go up to EUR 1.2 per sqm per month.
A company looking to rent office space in a high-end A-class building in the Barbu Vacarescu area, Bucharest's current office hot spot, should have a budget of EUR 20.2 – EUR 24.2 per sqm. The rent itself is about EUR 16 -19 per sqm, the rest being maintenance costs and utilities.
For an office space in the Domenii area, built 7-10 years ago and currently included in the B-class segment, the rent would stay between EUR 11.5 and EUR 14.5 per sqm per month. This final cost would also include maintenance costs of some EUR 2.5 per sqm and utilities of around EUR 1 per sqm.
The low cost option would be an office space in the Preciziei area, in a building made before 2000 and recently rearranged as an office building, where the rent is even lower: EUR 7.5 – EUR 8.5 per sqm. The maintenance costs there stay at around EUR 2 per sqm, and the utilities are EUR 1 per sqm.
The monthly rent in a revamped interwar villa in the north-center part of Bucharest is between EUR 10 and EUR 13 per sqm, according to Esop. The rent is lower than the one required for an office space located in a new B-class building in the same area – EUR 11.5 – 14.5 per sqm, and in a high-end A-class building – EUR 16 – 19 per sqm.
In Bucharest, the offices available for rent in business centers totaled about 654,000 sqm at the beginning of this year. Most of the stock of office space (56%) have monthly rents of under EUR 11 per sqm, 23% have rents between EUR 11.1 and EUR 14 per sqm, and 20% require rents of over EUR 14.1 per sqm, according to Alexandru Petrescu, Managing Partner at ESOP Consulting / CORFAC International.
Bucharest's premium areas are Charles de Gaulle, Aviatorilor, and Victoriei, all located in the north side of the capital.
New office and residential projects turn student campus into real estate hotspot
Bucharest's office market risks oversupply
Bucharest has more than 2.5 mln sqm of modern office space
Irina Popescu, [email protected]
Normal