New York Times feature outlines Romania route of traditional rugs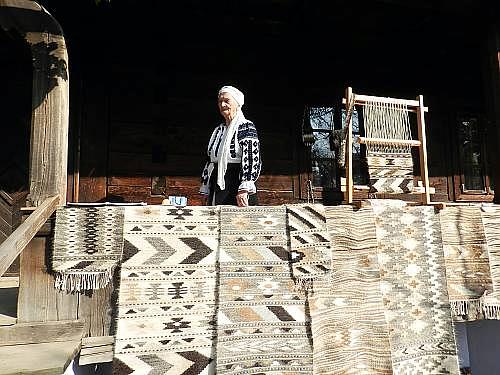 A recent New York Times article looks at the local folk-art of rug making and introduces readers to a route of locations where these are made.
The route, which covers regions such as Oltenia, Maramures, Bucovina or Moldova, also offers suggestions of other sites that can be visited, including old churches and wineries. The focus however is on the studios where the rugs are woven using traditional techniques and on the people making them.
The trip covers Bechet, a port town on the Danube River, where rugs typical for the Oltenia region are made. These rugs have designs featuring flowers, trees and birds. Another locality featured is Botiza, where Victoria Berbecaru weaves carpets with hand-spun wool dyed naturally using leaves or nut shells. Sapanta, known for its Merry Cemetery, was another stop for the author of the article.
The traditional wall-carpet craftsmanship in Romania and the Republic of Moldova is part of UNESCO's Representative List of the Intangible Cultural Heritage since 2016. It was added to the list as an "expression of creativity, identity and tool for social cohesion". Traditionally, wall carpets were used for decoration, funerals, exhibitions, and as part of a bride's dowry.
The New York Times article can be read here.
Normal