Indoor activities for cold and rainy days in Bucharest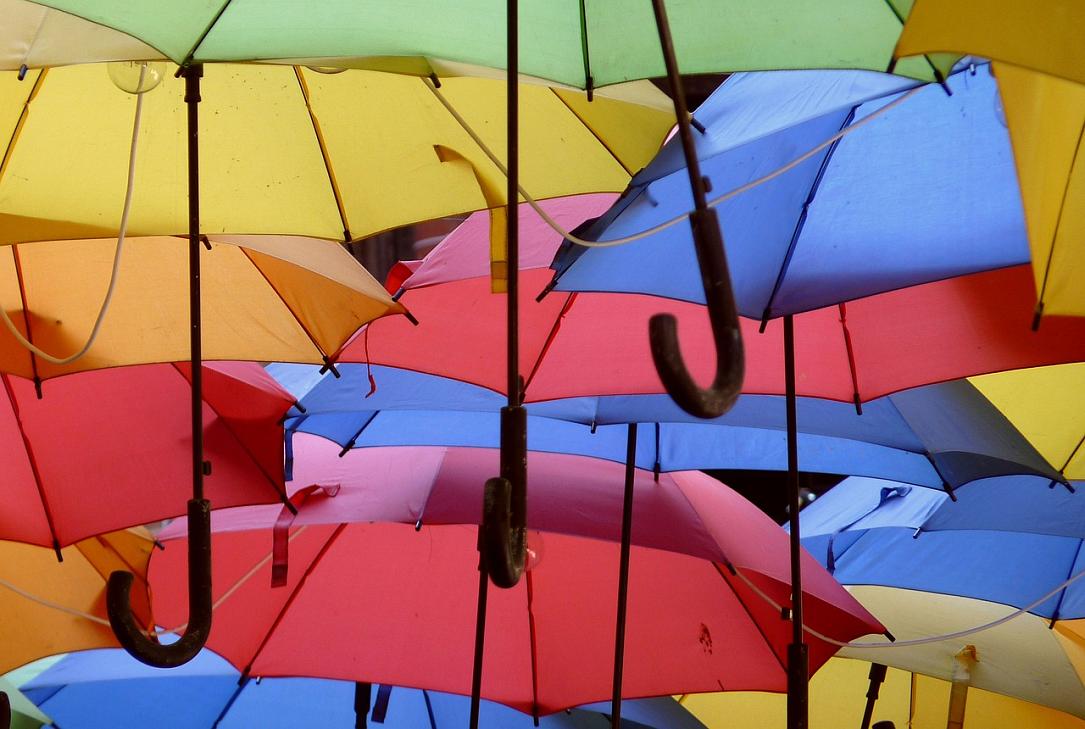 Although Bucharest is not a city known for having a rainy weather, there are days with low temperatures and rain, which can ruin some people's mood. We've made a list of ideas and indoor activities that can help you boost your mood and have some fun despite the rainy and grey weather outside.
One fun thing to do in Bucharest is to try one of the many escape rooms in the city. There are plenty of themes to choose from, from fantasy and paranormal to famous movie themes, conspiracies and journeys. All you have to do is find one or more friends to join you in the adventure and help you solve the games' puzzles and riddles and you're all set for a fun day. A list of escape rooms in Bucharest is available here.
If you and your friends feel like playing something else, than you can choose from the long list of places where you can play pool, bowling, darts or table tennis. The list of such places includes Funland, Rainbowl, IDM Club, Club Texas or the TrickShot restaurants - where you can have a meal and play some pool, bowling or darts. You can also play golf indoors at the Champ du Golf club in Balotesti, near Bucharest.
Also, although the rainy days are often associated with sleeping or just laying around, you can "swim against the current" and do some sports activities. There are many gym and fitness clubs in the Romanian capital. The largest health and fitness network is World Class but you can also try smaller clubs such as Stay Fit or FitClass.
We all know that a rainy and cold day can seriously ruin one's mood but there is one place in Bucharest that can help you get rid of the bad feelings. It's called the Break Room and is the perfect and safe place to break things without having to suffer the possible consequences. You can break various objects there, from glasses and TV sets to phones and even kitchen furniture, and you can choose from three types of "weapons", namely baseball bats, sledgehammers and crowbars.
On the other hand, for those who just feel like relaxing on a rainy day, the Therme Bucharest complex may be a very good idea. However, the complex features several areas visitors can choose from, and they are not all about relaxing. The Galaxy area for example can be perfect for those who want to enjoy a few hours of fun with the family, as it features water slides and an indoor wave pool. There is also a wellness area, called Elysium, where guests can enjoy the themed saunas or the indoor pool with a view.
Virtual reality could also help you escape the rainy and cold reality outside. A place you could try is the Gateway VR Studio, located just a few minutes from Unirii Square in downtown Bucharest. They also have a VR escape room, but visitors can choose from the other experiences this VR studio offers, from categories such as sports, creative, kids or education. 30 minutes of VR fun costs RON 45 (some EUR 10).
You can also take shelter in one of the capital's many shopping malls. In addition to shopping, these centers also offer a variety of other options. You can eat something, watch a movie, play games with your friends or let your kids have some fun in the specially arranged areas. Some of the largest shopping malls in Bucharest are Baneasa Shopping City, Mega Mall, ParkLake, Sun Plaza, Afi Palace Cotroceni, and Promenada Mall.
Since we got to watching a movie, although the largest movie theaters are usually located in shopping malls, you should know that there are also smaller ones in the Romanian capital, all awaiting for film enthusiasts. Among them, CinemaPRO, Cinemateca Eforie, Evire Popescu Cinema, Glendale Studio, and Muzeul Taranului Cinema.
Those who feel like just having a more relaxing activity can make a stop at one of the bookshops in Bucharest. Carturesti is the largest bookshop network in the country and in Bucharest, with no less than eight stores in the capital. However, you can also try the Diverta, Humanitas, Librarium or Mihai Eminescu bookshops. If you want to make sure that you will find books in English, visit the Anthony Frost English Bookshop. Also, Kyralina Bookshop is the perfect place for French speakers or those who want to improve their French.
You can continue your cultural day by visiting one of Bucharest's largest and most well known museums, such as the Romanian Peasant Museum, the Antipa Museum, the History Museum, and the National Museum of Art. Of course, visiting the massive Parliament Palace in downtown Bucharest may get you covered for the day. However, there is also a new art museum in the capital, which in the opening day attracted quite a big crowd. Headed by Erwin Kessler, the museum is the first private one of its kind in Romania since the opening of the Simu Museum in 1910. If you feel like trying something different, there is also the Museum of Senses in Afi Palace Cotroceni.
Also, you can always call your friends and invite them for a drink in one of the numerous bars in Bucharest, or take your family out for a good meal in one of the capital's restaurants.
Irina Marica, iri[email protected]
(Photo source: Pixabay.com)
Normal