Opening of new art museum in Bucharest draws large audience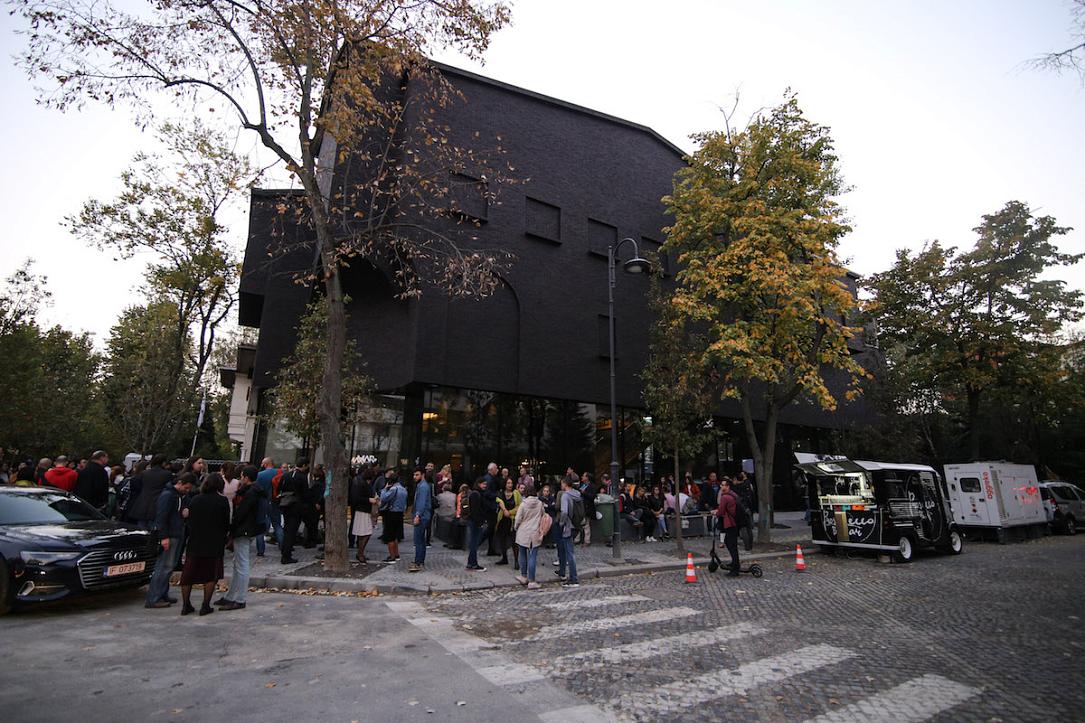 The opening of the Recent Art Museum (MARe) in Bucharest, on October 9, has attracted the interest of a large audience. The museum had some 2,000 visitors within three hours, MARe said in a Facebook post.
The museum, headed by Erwin Kessler, is the first private one of its kind in Romania since the opening of the Simu Museum in 1910.
The art collection of businessman Roger Akoury is the backbone of MARe, Mediafax reported. Akoury is one of the founders of local pharmaceutical group A&D Pharma, sold last year to Dr.Max.
The museum's permanent collection, titled "Limited liability stylistic diversity", covers Romanian art starting with the 1960s to the present. It includes key works by artists such as Ion Țuculescu, Andrei Cădere, Ion Grigorescu, Paul Neagu, Ștefan Bertalan, Nicolae Comănescu, Roman Cotoșman, Pavel Ilie, Diet Sayler, Alexandru Chira, Horia Bernea, Florin Mitroi, Marian Zidaru, Ioana Bătrânu, Vioara Bara, Teodor Graur, Dan Perjovschi, Dumitru Gorzo, Victor Man, Ecaterina Vrana, Vlad Nancă, Gili Mocanu, Anca Mureșan, Ovidiu Feneș, Cristina David, Ion Bârlădeanu and more. The works are paintings, sculpture, installation, photography, conceptual and video art.
One of the temporary exhibitions currently on display at MARe is "Men", featuring works of Canadian artist Jeff Wall, known worldwide for his large-scale photographic work. The exhibition will be open until January 28, 2019. It covers the most representative works of the artist from the 1980s to the present.
After Jeff Wall other artists to be featured at MARe next year are Martin Creed and Thomas Ruff.
The museum spreads on five levels, and has an auditorium, a library, a cafeteria and a garden. It is located in a villa in the Primăverii neighbourhood. The building used to be a temporary residence of Ana Pauker, a Communist leader and foreign affairs minister in the late 1940s. It has been redesigned by YTAA (Youssef Tohme Architects and Associates) with a new identity that resonates with the contemporary community.
MARe is open daily, except Tuesdays, from 11:00 to 19:00. An entrance ticket costs RON 15 (EUR 3.2).
(Photos: Inquam Photos/George Calin)
Normal