Romanian protest for better infrastructure makes international headlines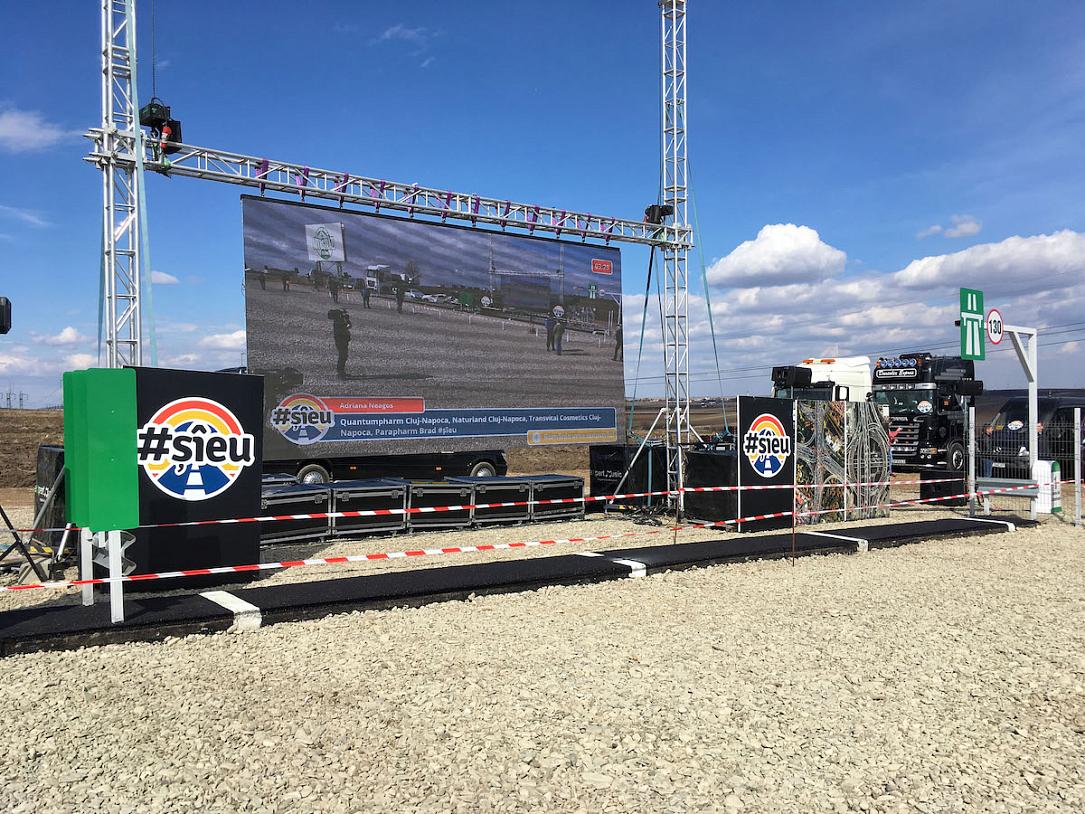 The inauguration on March 15 of the first meter of highway in the Moldova region, an initiative of Romanian entrepreneur Stefan Mandachi, and the accompanying protests across the country for better infrastructure were reported by several international news outlets.
Under the headline World's shortest motorway built to shame a nation, BBC reported on the one-meter highway and spoke to Mandachi. "We want to unify the population, we have an ideal - to have motorways," he told the BCC, which noted the broad appeal of the initiative and the costs of the country's poor infrastructure. The article also mentions Romania's rate of road deaths, the highest in the EU and more than three times that of the UK.
Euronews reported on the "world's shortest highway," built by the Romanian businessman, who "grew tired of broken promises made by the government over the last 30 years to improve road infrastructure and acted himself."
Bloomberg headlined the article on the protest Fury at EU's Worst Highways Fuels New Kind of Protest in Romania. The article mentions how Mandachi "found a new way to vent his anger" and mentions that president Klaus Iohannis and some mayors of the ruling party PSD also joined the protest, alongside several local and international companies. The Bloomberg article also quotes Steven Van Groningen, the head of Raiffeisen Bank Romania, explaining that "it's not that extreme to have to protest for highways if it's at the root of people's biggest problem, but it's hard to tell whether this will have an impact or not."
(Photo: Inquam Photos / Catalin Urdoi)
Normal