Romanian photographer receives distinction in National Geographic contest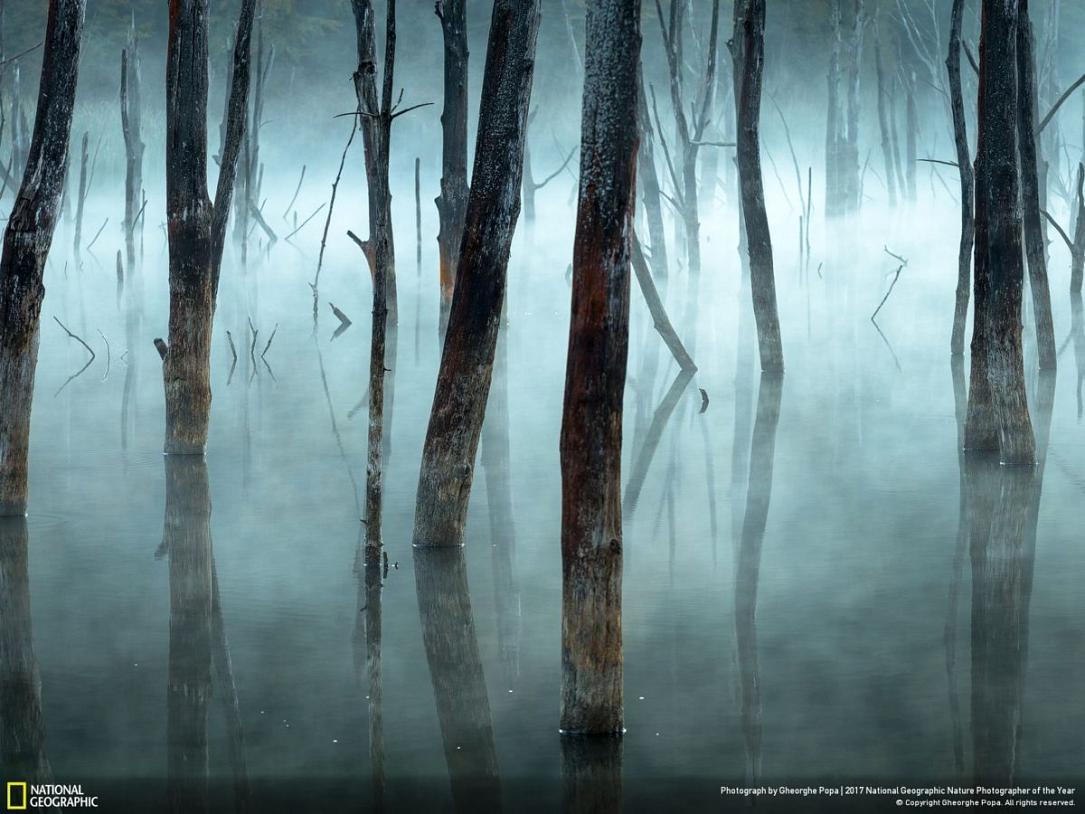 Romanian photographer Gheorghe Popa received an Honorable Mention in the Landscapes category of the 2017 National Geographic Nature Photographer of the Year contest.
He won the distinction for a photo taken in Gârcina, in northern Romania's Neamt county. The photo depicts how the "morning fog blurs the dead trees of Romania's Lake Cuejdel, a natural reservoir created by landslides."
According to a presentation on his photo blog, Gheorghe Popa only started photography more seriously in 2014. "This opened up the love for nature and traveling more. And also a desire to continuously learn and discover," he says.
He won various other distinctions at photography contests, including the 1st place at the Milvus Photography contest this year, and had his photos selected by National Geographic on several occasions.
Photo of old Romanian steam train, picture of the day in The Telegraph
Photo of rural Romania wins UK media award
Romanian wins UK wildlife photography award
editor@romania-insider.com
(Photo: Gheorghe Popa/photography.nationalgeographic.com)
Normal