French President speaks of high stakes in Romania's EU Council presidency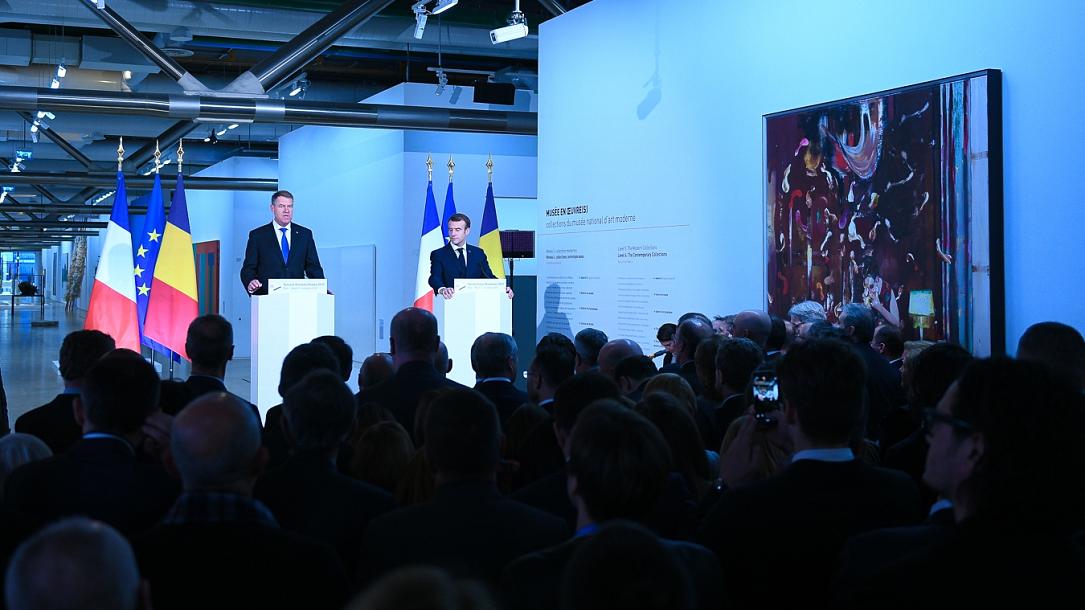 Romania's upcoming EU Council presidency will be marked by important themes such as Brexit, migration and the roadmap for Europe's future, French President Emmanuel Macron said during a common press conference with Romanian counterpart Klaus Iohannis in Paris on Tuesday, November 27.
"The Sibiu summit will be a decisive step in re-founding Europe. There will be many debates and we will reach conclusions there," Macron said, according to local Mediafax.
The French President also praised Iohannis for his efforts in defending rule of law in Romania.
The two presidents inaugurated on Tuesday the Romania-France cultural season, a series of cultural events marking 10 years since the two countries signed a strategic partnership and the Centennial of Romania's Great Union of 1918.
Govt. says Romania is ready for EU Council presidency
(photo source: Presidency.ro)
Normal