France - Romania Season opens in Paris next week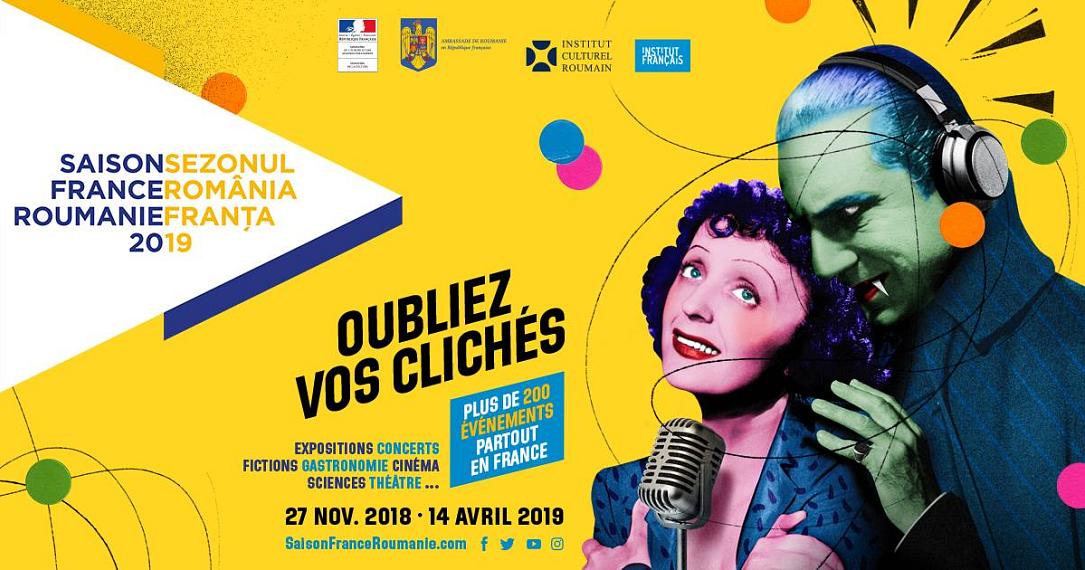 The France – Romania Season, a broad project of public, cultural and economic diplomacy, will open in Paris on November 27.
Over 200 projects are included in the program. The event runs in France from November 28, 2018 to April 5, 2019 and in Romania from April 18 to July 14 of next year.
It takes place under the slogan "Oubliez vos clichés!" (Forget the clichés). The organizers plan remove such stereotypes as Romania being the land of Dracula or France the country of Napoleon. The two characters also feature in the visuals of the event, alongside Romanian singer Maria Tănase and French Edith Piaf.
Theater, dance, music, cinema, literature, visual arts, and gastronomy are some of the areas covered by events held as part of the Season. Some highlights are Romania's Season at the Pompidou Center, a concert of Romanian pianist Radu Lupu and the Romanian Youth Orchestra at the Philharmonie de Paris, the French – Romanian Economic Forum in Bercy, or the Romanian Film Festival in Paris.
Mihai Olos, Ciprian Mureșan, Serban Savu, Andrei Cadere, Adrian Ghenie are some of the artists presented at the Pompidou Center as part of the Season. More details here.
(Photo: Saison France Roumanie 2019 Facebook Page)
Normal