Here's where the international community in Bucharest meets this fall (P)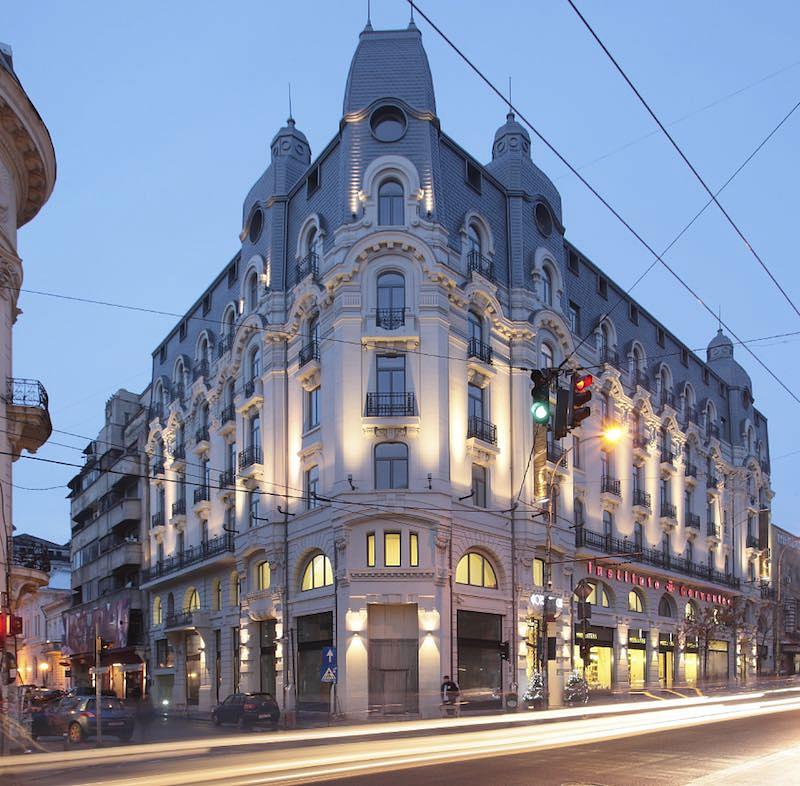 Are you an expat, a tourist in Romania, an investor here, or a Romanian looking to feel truly at home in Romania? Or do you represent a company which wants to engage face-to-face with the expat & international niche in Romania? Then you should definitely join our Feel at Home in Romania Fair on November 16 at Cismigiu Hotel, the main event this fall for the English speaking community in Romania!
Join the Feel at Home mission!
There are only a few stands left - here's what companies have joined the event so far. Reserve your stand now as space is limited!
Book a stand or become a supporter to increase your brand recognition on this fast-growing market in Romania and connect with your future clients and partners.
Over 500 people are expected to attend the event: middle and top management, both Romanians, and expats, from both local companies and multinationals, foreign & local investors, diplomats, members of various Chambers of Commerce, consultants, industry professionals, Romanians having returned home.
The event is supported and endorsed by our confirmed partners: Agora Art Studio, AGS Movers, Amber Gardens, American Chamber of Commerce in Romania, AVRA Aestetics Institute, British Romanian Chamber of Commerce (BRCC), City Compass Intercultural Consulting, City Compass Tours & Events, City Compass Media, Cramele Bauer, Deloitte, Dent Estet Clinics, Dr. Leahu Dental Clinics, EY Romania, Globassure, Gosselin Mobility, Grecu & Partners, Hellenic – Romanian Bilateral Chamber of Commerce, Hotel Cismigiu, Ici et La French Restaurant, Imagine Printhouse, JW Marriott Bucharest Grand Hotel, Kathrin Weident Photography, KPMG in Romania, Nomenius, Netherlands Romanian Chamber of Commerce (NRCC), PQB Communication Designers, ROLANG School, Romania-Insider.com, SmartDreamers, Square One Relocations, Terra Carpatica, TRANSEARCH International Romania, Ursus.
Special offers, quality networking & an amazing view of the People's Palace!
Take advantage of the special offers that exhibitors and partner companies have during the fair and engage with premium visitors during networking sessions!
For newcomers, integrating into a new country can be a difficult and stressful transition. The aim of the Feel at Home in Romania Fair is to help and offer quality solutions and advice during this process. For long-timers, it's an opportunity to meet the community in a relaxed setting, just before the holidays kick in.
Doors open at 3:00 PM, with a fair where local & multinational companies, business organizations and service providers will offer support, as well as special deals for visitors.
The first 200 visitors will receive a free copy of the fresh expat travel guide - City Compass Romania: Bucharest & Beyond 2018, the anniversary edition, from the City Compass stand. The event will also include a business networking session where chambers of commerce, business groups, clients, partners, and industry professionals will share their stories over a glass of good wine. The perfect setting to start building a long-term professional relationship.
The event will take place on the last floor of the Hotel Cismigiu in downtown Bucharest, with an amazing view from the top terrace, including of the People's Palace. The hotel building itself is an architecture gem worth discovering - built in 1912 and renovated a century later.
About the organizers
This is the fourth large-scale event organized by City Compass Group, after the first three successful editions of the Expat Fair, which brought together over 200 companies and 1,000 people. The new series of events under the Feel at Home in Romania name will bring together the expat niche and the larger group of internationally minded Romanians, all in search of quality business connections, reliable information and premium products & services tailored to their needs – for a GOOD LIFE in Romania!
City Compass Group has been helping foreigners feel at home in Romania for 10 years, by offering information and inspiration to discover the country through several top quality English media channels and services – online & print, editorial services, customized city tours, team building services and intercultural consulting. The City Compass Group includes City Compass Media, the publisher of this website.
The City Compass Group is powered by a young, internationally-minded team with an international background and an interest in supporting expats and their families, who can help out by using their personal and professional experience.
About the venue
Conveniently located downtown Bucharest, in a mystical building, the rebuilt Hotel Cismigiu 4* is one century old and one million stories rich and the host of our Feel at Home in Romania Fair event.
Contact: [email protected]
(p) - this article is an advertorial. The co-organizers of the event are also publishers of this website.

(photo source: Hotel Cismigiu)
Normal