Higher fares for visits at Bucharest's Palace of Parliament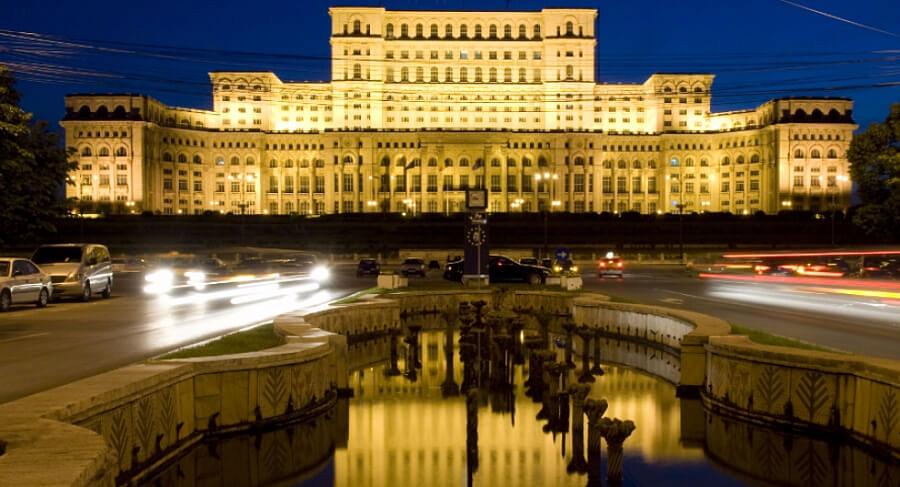 The Permanent Bureau of the Chamber of Deputies decided to increase the fares for visiting the Palace of Parliament, one of the capital's tourist landmarks, Agerpres reported.
A memorandum approved by the Bureau increases the fee per person for a standard tour in a group of maximum 40 people to RON 40 (EUR 8.6) from RON 35 (EUR 7.5). The fare for the standard tour covering also the basement of the building will be of RON 45 (EUR 9.6), up from RON 40.
At the same time, children will pay RON 10 (EUR 2) for the standard tour that used to be free for them until now. For a tour covering also the basement the fee will be of RON 15 (EUR 3.2). The Educational Center tour will continue to be free of charge.
Students will be able to take a standard tour at a fee of RON 20 (EUR 4.3) instead of RON 18 (EUR 3.8), while the standard tour covering the basement will cost RON 23 (EUR 5) instead of RON 19 (EUR 4).
A panoramic tour of the city from the building's terrace will cost RON 100 (EUR 21.5) per person, in groups of maximum six people. The photo tax of RON 30 (EUR 6.5) was eliminated.
The new fares apply beginning July 1 of this year. The current visiting options are listed here.
The Palace of Parliament, also known as the People's House, was built at the order of late communist dictator Nicolae Ceausescu. It is the world's largest administrative building (for civilian use) and the second-largest building in the world after the Pentagon in the US. It is also the world's heaviest building, as it was made from 700,000 tons of steel and bronze, plus 1 million cubic meters of marble, 3,500 tons of crystal glass, and 900,000 cubic meters of wood. It has some 1,000 rooms and it is 12 stories tall.
Discover Bucharest: Interesting facts about Parliament's Palace, visiting tips
Curious to take a tour of the second biggest building in the world? Romania's Parliament's Palace can now be visited online
Normal