Famous painter Adrian Ghenie to represent Romania in Venice Biennale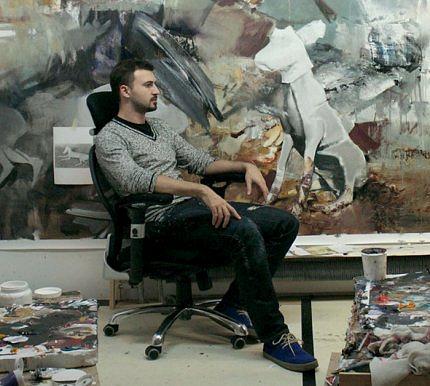 A project by Adrian Ghenie, one of Romania's most talented young artists, will represent Romania in the 56 edition of the international art exhibition La Biennale di Venezia. The event will take place between May 9 and November 22 in Venice, Italy.
The project, named "Adrian Ghenie – Darwin's Room", was selected by the Ministry of Culture to be displayed in Romania's corner in Giardini di Castello, the main scene for the Venice Biennale.
The jury consisted of seven Romanian and international art specialists, including Saverio Simi de Burgis, from the Accademia di Belle Arti in Venice, and Igor Efrem Zanti, from the European Design Institute in Venice. A total of 29 projects entered the competition.
Ghenie's project got the highest score, 89.6. Several factors were considered, including the artist's international notoriety and commercial success.
Some of Adrian Ghenie's paintings have sold for millions of dollars in auctions organised in 2014, which brought him first place in a ranking of the best-selling young artists in the world.
Romanian painting sells for record EUR 1.7 mln in Sotheby's auction
Normal