European Commission grants Dobrogean Pie official geographical protection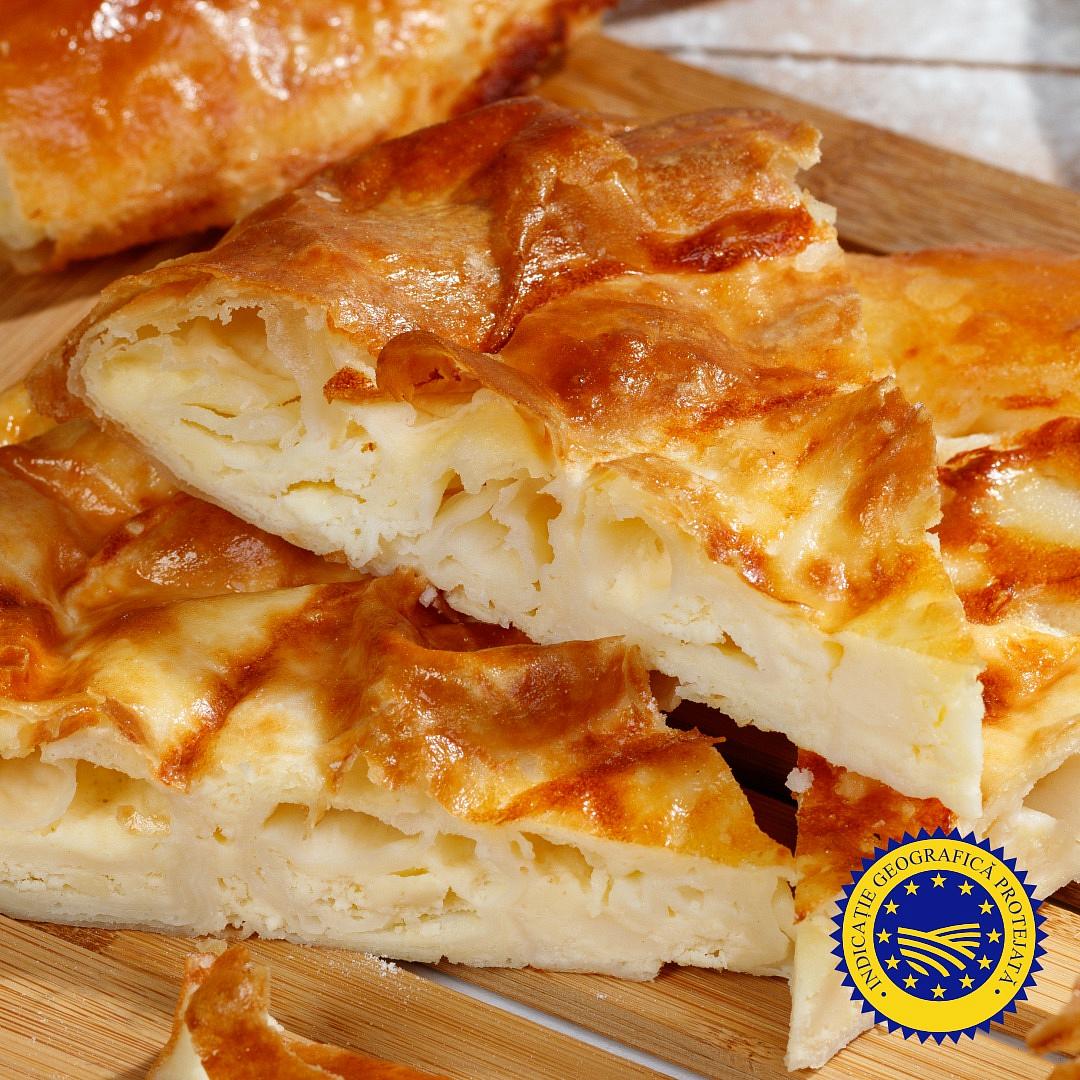 The European Commission has granted a new protected geographical indication (PGI) to Romania for the Dobrogean Pie.
The newly recognized pie is a pastry product made in the Dobrogea region of southeastern Romania. It is prepared with stretched pastry sheets filled with salty telemea cheese mixed with cottage cheese and eggs. The filled pastry sheets are rolled, crimped, and arranged in a spiral shape in round trays. The sheets are stretched and dried until they become very thin, translucent, elastic, and slightly shiny, characteristics specific to the pie made in the Dobrogea region.
The specific character of the Dobrogean Pie product is due to the method of preparation and the skills passed down from generation to generation by the inhabitants of Dobrogea. Its reputation is marked by evidence of its age and notoriety, transmitted through oral sources collected and transcribed in magazines and books meant to ensure its preservation for future generations.
The pie will be added to the list of 1,621 agricultural products already protected in the EU.
The product is also added to the "menu" of protected Romanian products in the European Union, which includes: Sibiu telemea cheese, Plescoi sausages, smoked Danube mackerel, smoked Novac from Tara Barsei, Ibanesti telemea cheese, Sibiu salami, Topoloveni plum jam, Saveni cheese, Tulcea pike caviar salad, and traditional carp roe salad.
(Photo source: Comisia Europeana in Romania on Facebook)
Normal