Romanian project, awarded at Solar Decathlon 2018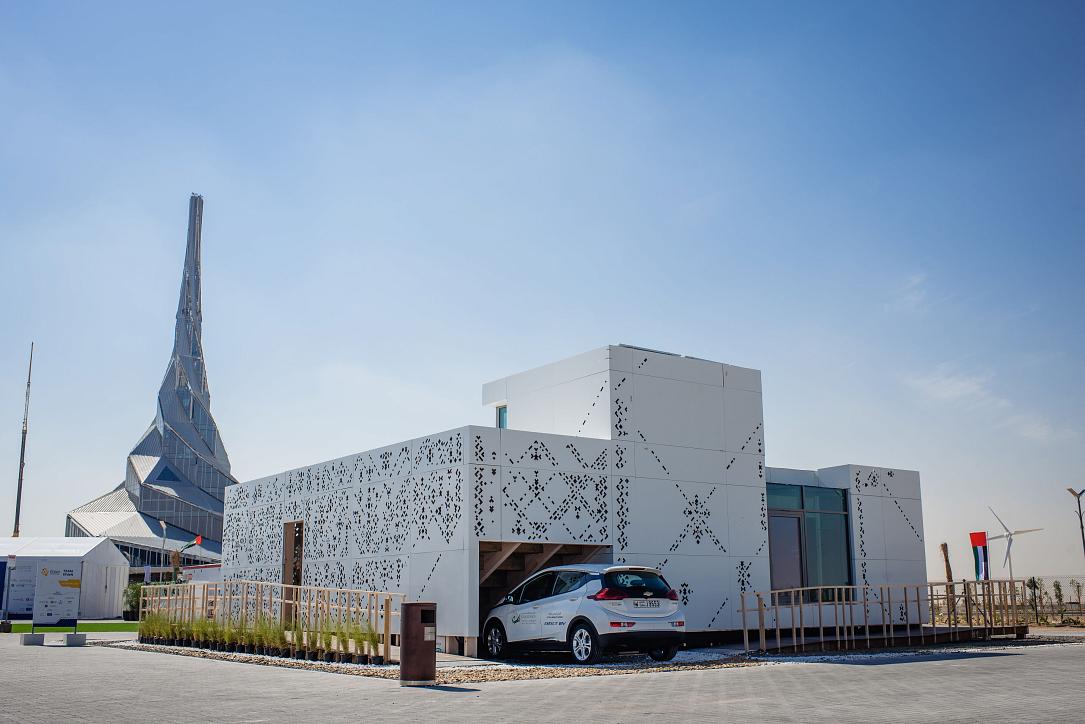 EFdeN, an NGO developing solar homes for educational and research purposes, has won several distinctions at Solar Decathlon 2018, a competition of solar homes that took place between November 14 and November 29 in Dubai.
Overall, EFdeN finished on the fourth place in the worldwide ranking. The Romanian team participated with the EFdeN Signature House.
EFdeN, Romania's representative in the competition, was named a world champion in the Communication contest, which looks at the communication and social consciousness capacity of the participating teams. It also covers the creativity and effectiveness in sharing the relevant subjects of the competition and the team's objectives.
Romania's representative also ranked second in the Engineering and Construction contest. The objective here was to evaluate the construction and engineering systems design merit and implementation. The Romanian team demonstrated a high level of functionality of the house structure, electricity, plumbing, HVAC, solar system, and their integration.
The Romanian team also took the second spot in the Comfort Conditions contest, which evaluated the capacity for providing interior comfort through the control of temperature, humidity, lighting, quality of interior air and acoustic performance.
In the Sustainability contest, the Romanian team took the third spot. Here, the jury looked at how the team managed to reduce the negative environmental impact of the house design, systems and components, during manufacturing, house construction phase, life-cycle and demolition. Vegetation and water conservation initiatives were also evaluated.
In other three contests, EFdeN ranked fourth: House Functioning, Energy Efficiency and Sustainable Transportation.
The EFdeN Signature House was built entirely by the students in the EFdeN team. It was first built in Bucharest, where the public was able to visit and test it, and was afterwards transported to Dubai and reconstructed on the competition's site in just 14 days.
The team is made up of students of four universities in Bucharest: The Technical Constructions University of Bucharest, the Ion Mincu Architecture and Urbanism University, the Polytechnic University and the University of Bucharest.
The Romanian team competed alongside other 14 teams coming from 11 countries, among which US, Australia, France, Italy, Netherlands, and countries from Asia and the Middle East.
The EFdeN Signature house had a total budget four times lower than that of the winning project, FutureHaus from US. The Romanian house was entirely privately financed. The project is a fully educational and research one, put together by Romanian students.
The competition in Dubai entailed the design and building of solar, intelligent, environmentally-friendly houses that can adapt to climatic conditions in the Middle East.
The scores in the competition are available here.
The Romanian students, the sun and the traveling house
(Photos: EFdeN)
editor@romania-insider.com
Normal